In two separate attacks on Monday, March 23, in Chad and Nigeria more than 160 soldiers from the Chad were killed in the area around the Lake Chad.
In the morning hours suspected fighters of Boko Haram surrounded secretly the military base Bohoma on the lakefront of a peninsula at the Lake Chad and opened the fire. In the following battle, which lasted several hours, 92 soldiers were killed and 47 were injured. The reinforcements were also attacked. The attackers retreated in dozens of seized military vehicles from the base.
The same day a military convoy of the Chad army were ambushed in Nigeria, also by suspected members of Boko Haram. The incident took place in a forest, which is mostly controlled by Insurgents, near the Lake Chad. The attackers opened the fire from behind and hit an artillery carried along, causing a big explosion. Through the detonation and the following exchange of fire at least 70 of the 120 soldiers of the convoy were killed.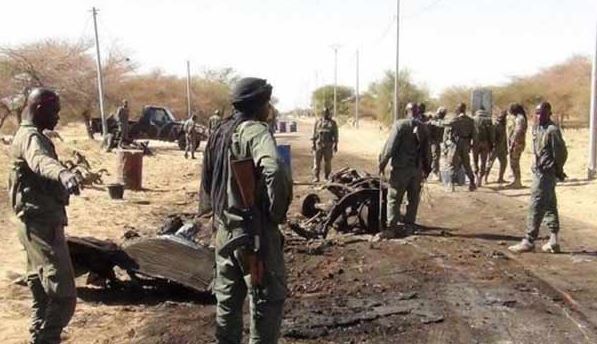 The Chad have one of the biggest armies on the African continent, which entered the fight against Boko Haram and other organizations in Cameron and Nigeria.
Even if it seems to surprise the bourgeois media, a pandemic will not stop the struggle of oppressed people. If pandemic or not, it is right to rebel.