On January 08 more than 250 million people in India stopped working and protested against the Indian state's privatisation plans, unemployment and poor living conditions in general.
The call for a general strike was supported by nearly all unions in India, as well as many other progressive organisations.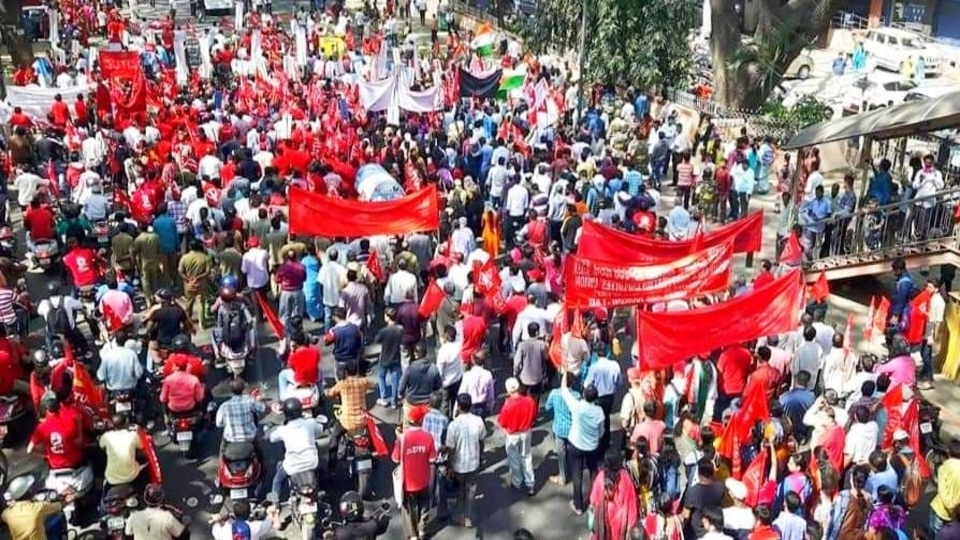 All government institutions, most shops, schools and universities remained closed as a result of the strike. In addition, the local and long-distance public transport was also struck, which also brought traffic on the roads to a standstill. Barricades were erected in many rural areas and tyres were set on fire. In the states of Jharkhand and Chhattisgarh, where the Communist Party of India (Maoist) is particularly strong, mining was completely stopped on that day. This was reported by trade union federations, but the Indian government vehemently denies this.
Fighting has also been reported in West Bengal, with demonstrators allegedly setting buses and a police car on fire and damaging several buildings. There are also reports of attacks on police with stones and firebombs. The security forces are said to have used tear gas and rubber bullets.
Even if the revisionists are trying as usual to capture the anger of the people, this strike proves that the revolution is the main tendency in India, too. Almost every fifth inhabitant of India took part in the strike.