This First of May was impressed by the campaign for the 200th birthday of Karl Marx. In Ecuador, on a big demonstration, a banner with the logo of the campaign was hoisted and leaflets spread. Update: Fotos from the FRG added.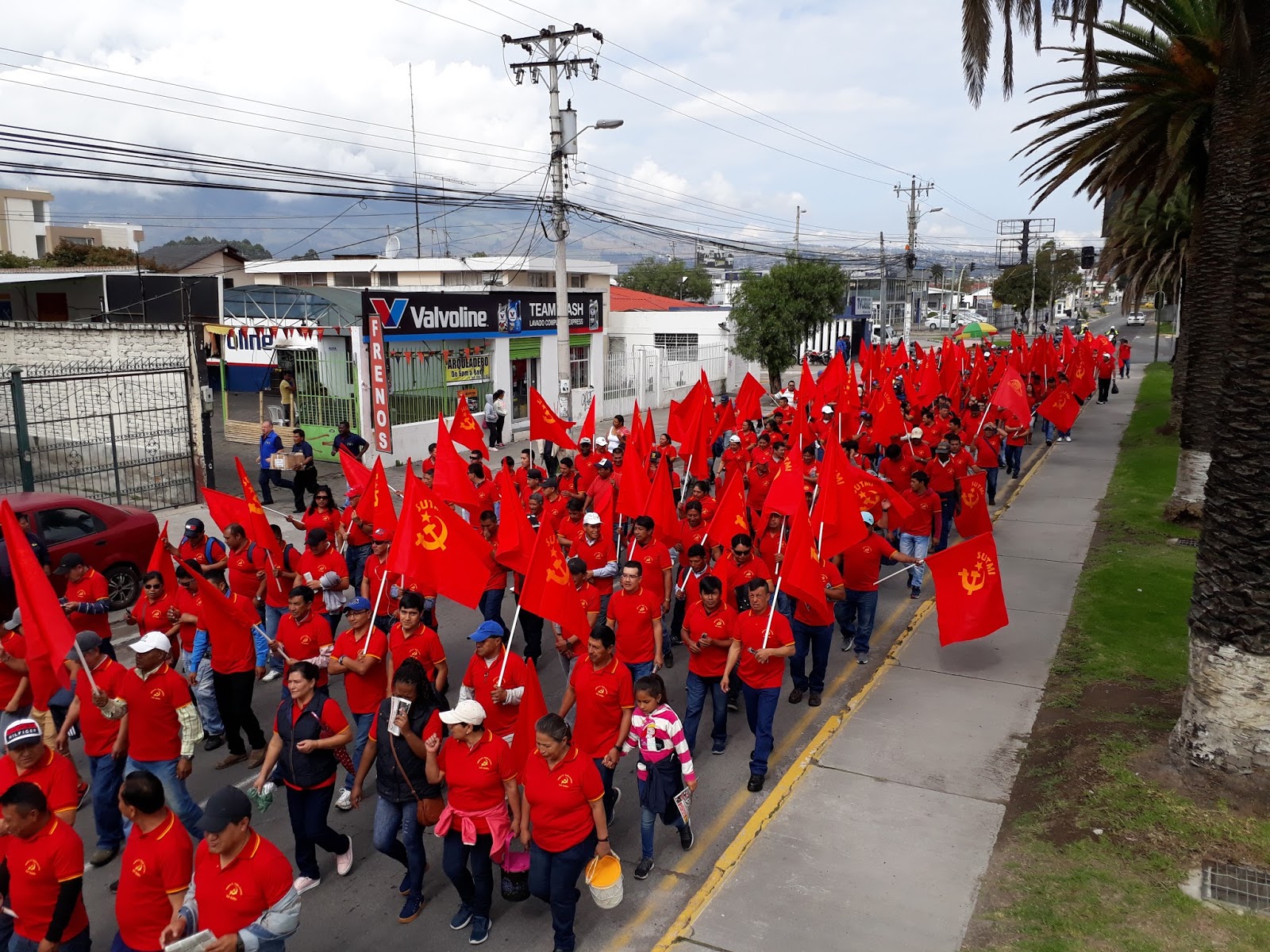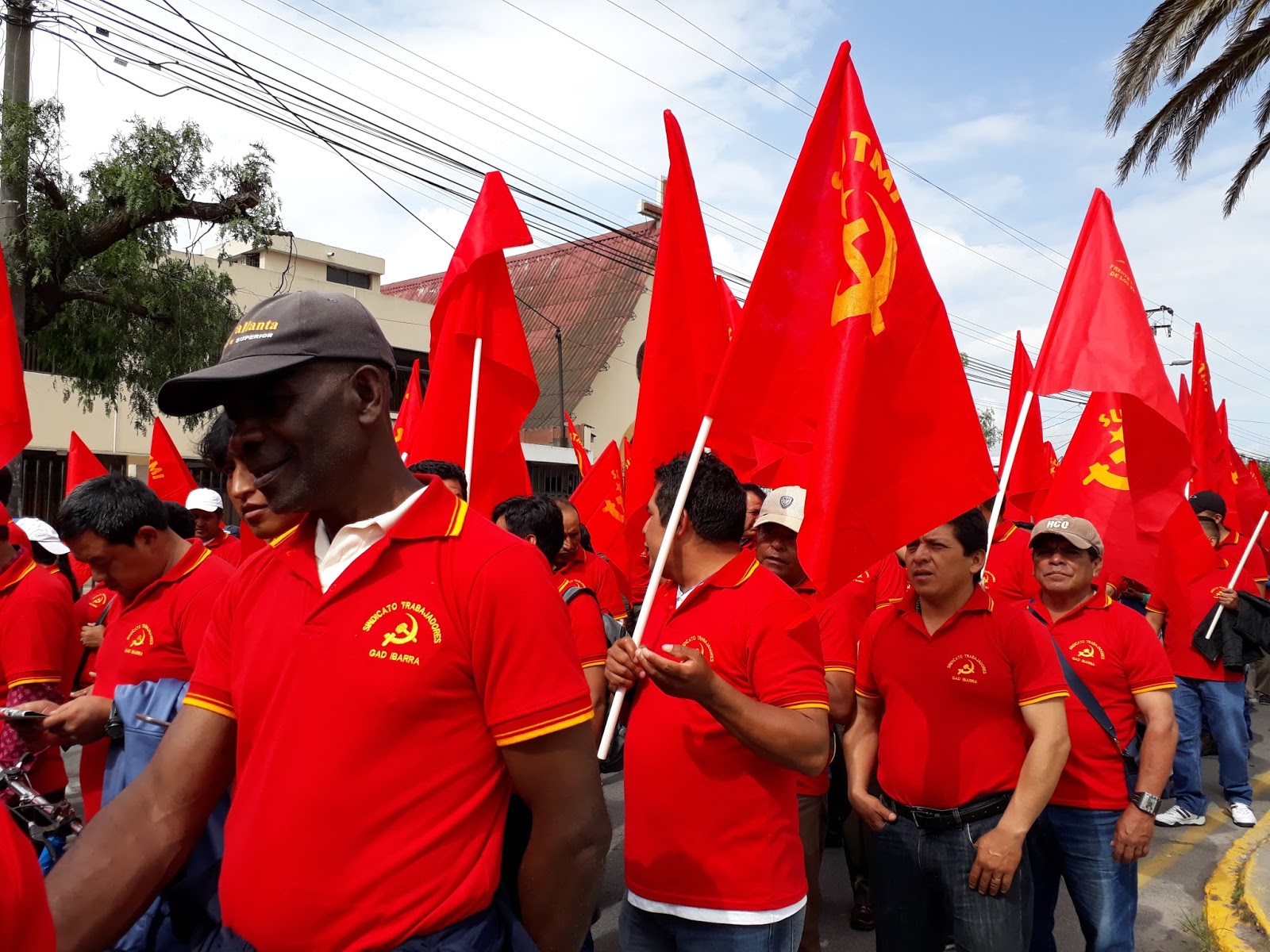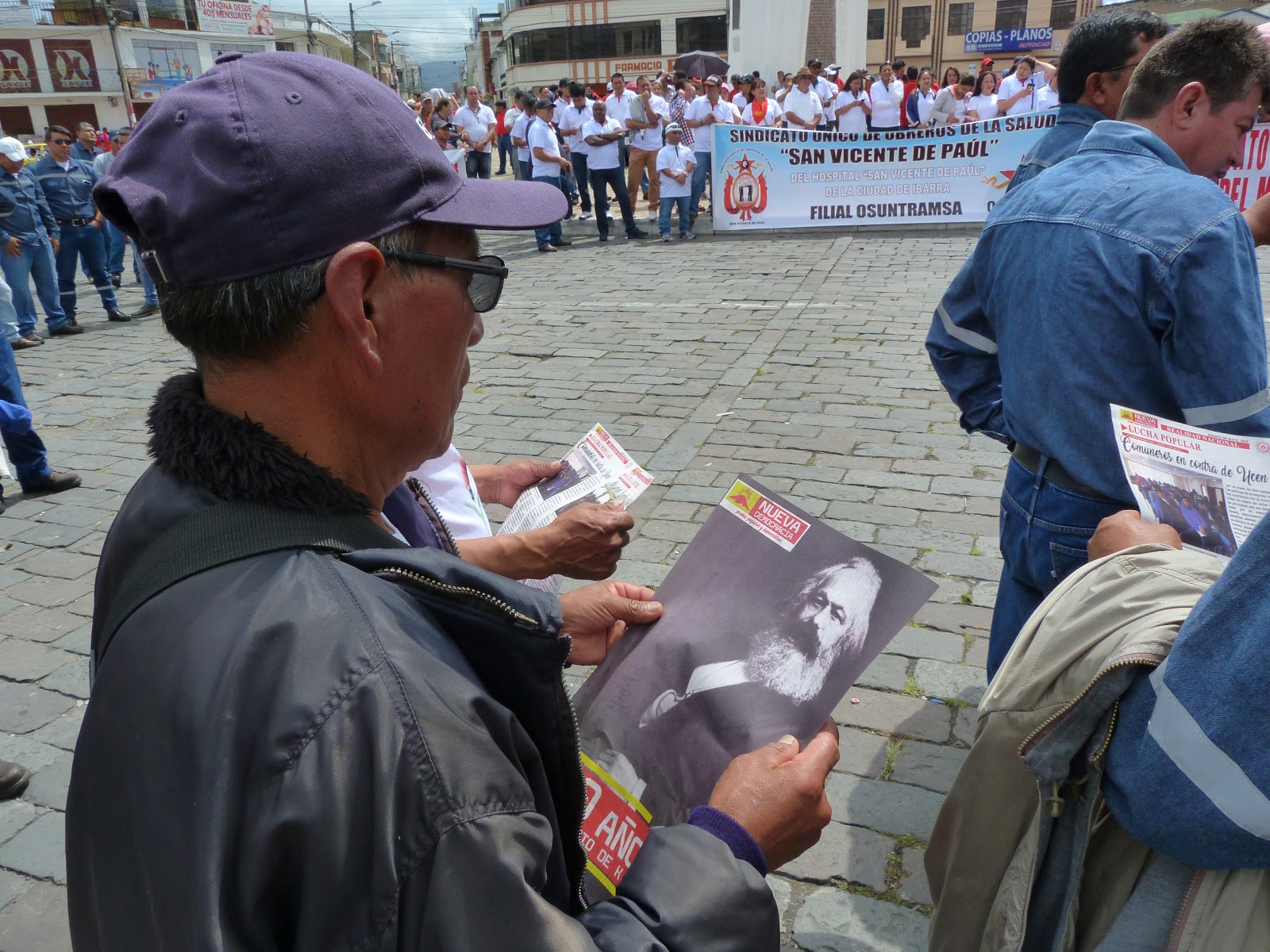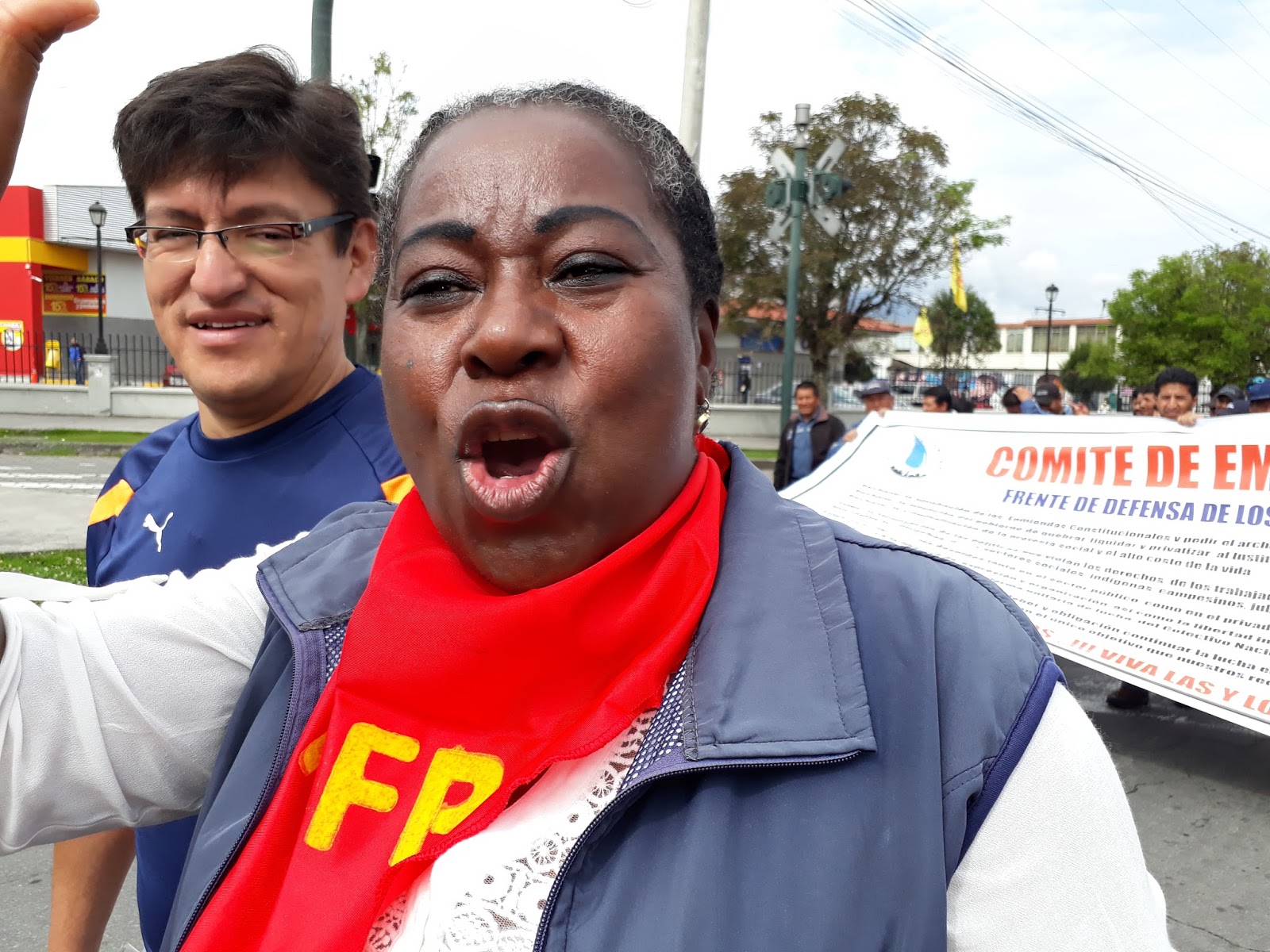 In Chile the comrades participated on a big demonstration with the banner of the campaign. This demonstration also fought the cops which attacked with armoured cars and teargas.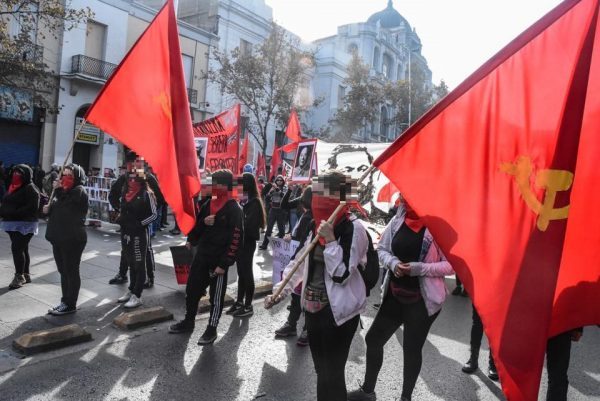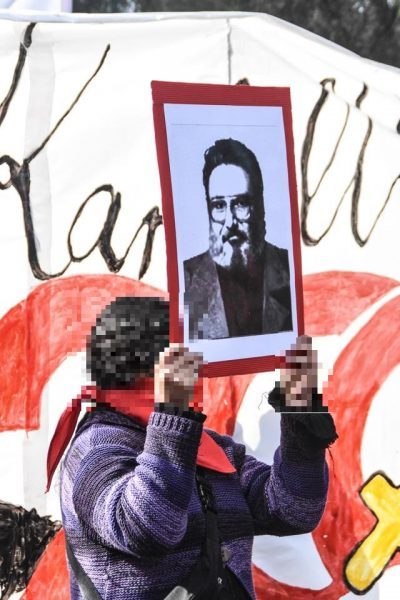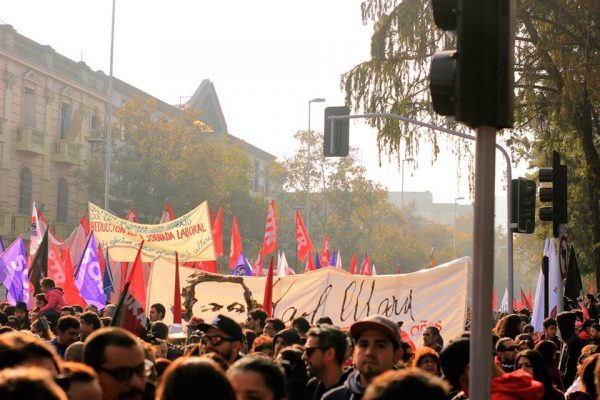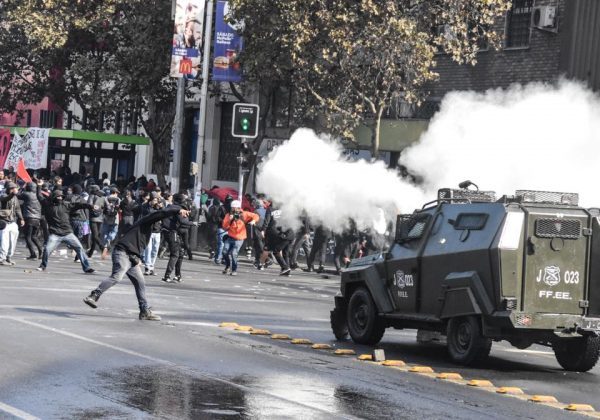 In Brazil amongst others the banner of the campaign was held up at a demonstration in Belo Horizonte.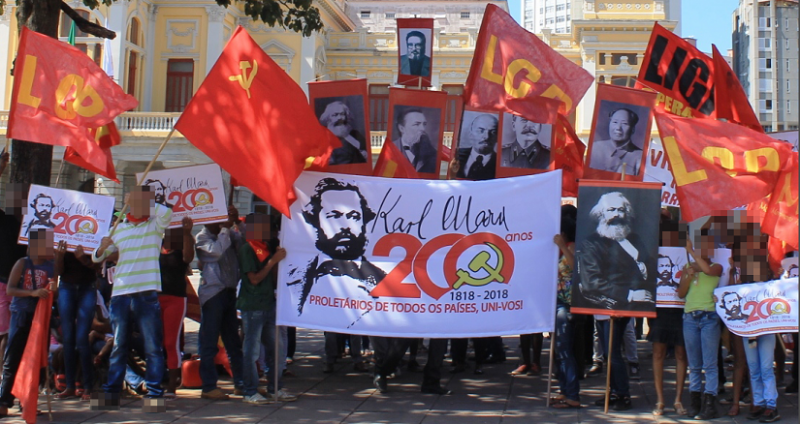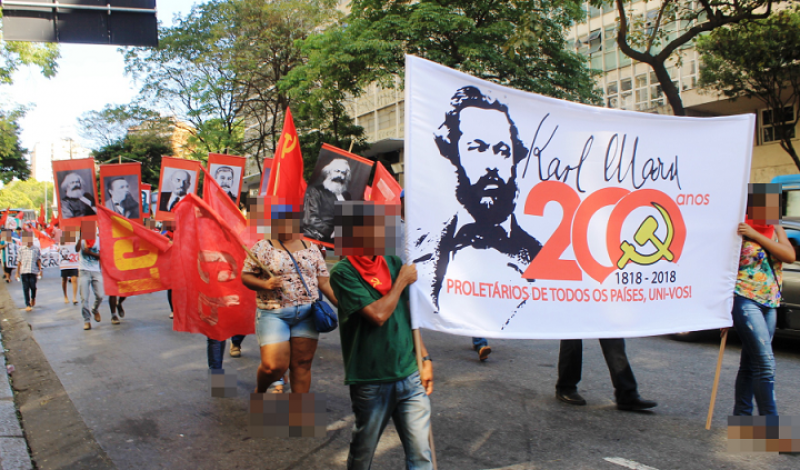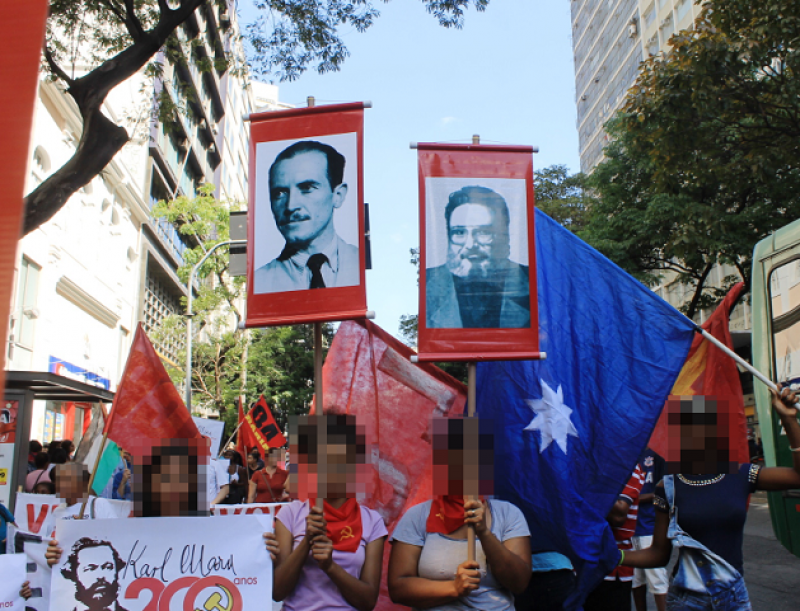 In Mexiko the comrades participated on a demonstration in Oaxaca.



In Colombia the comrades participated at a combative demonstration on which speeches were held, music made, slogans put up walls and direct struggle with the reaction took place. During the demonstration several banks got attacked. Also Israel and USA Flags as well as a ballot was burned.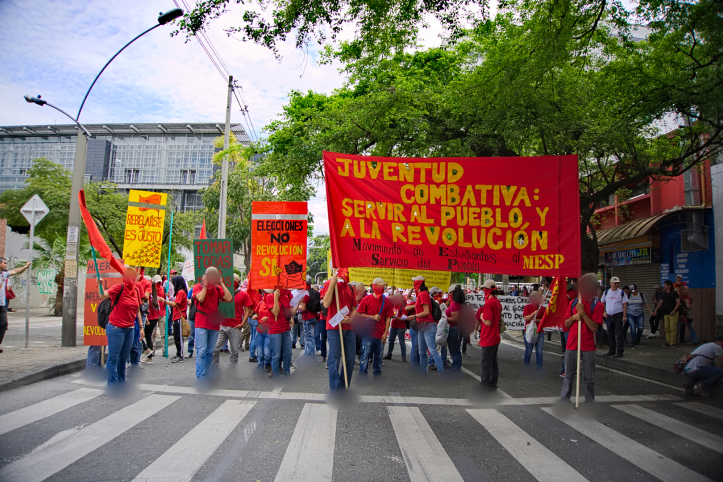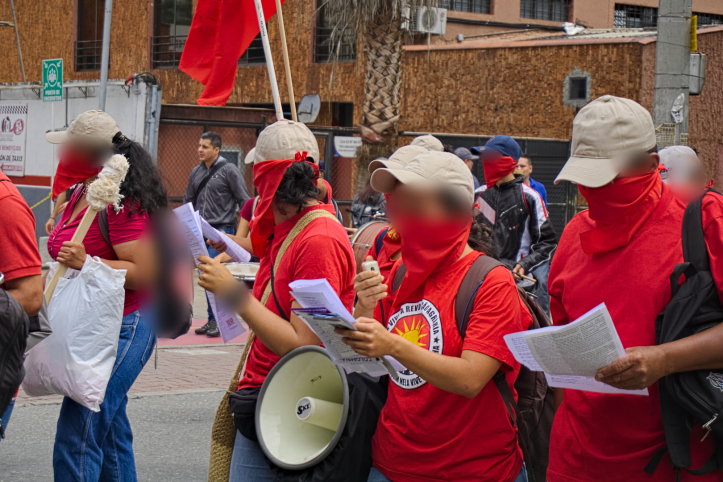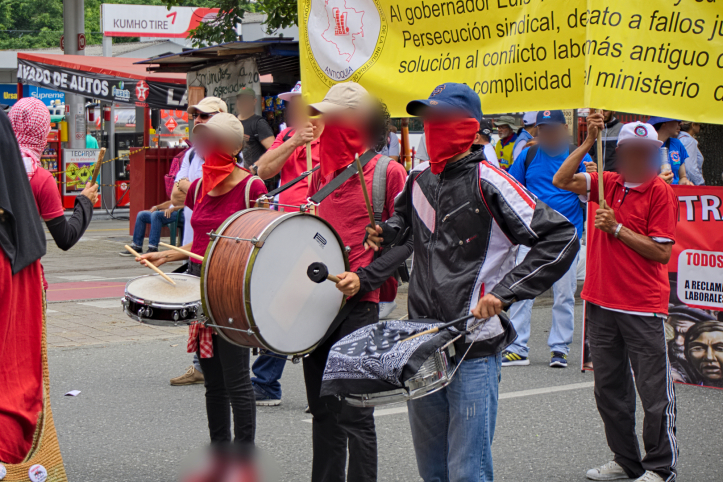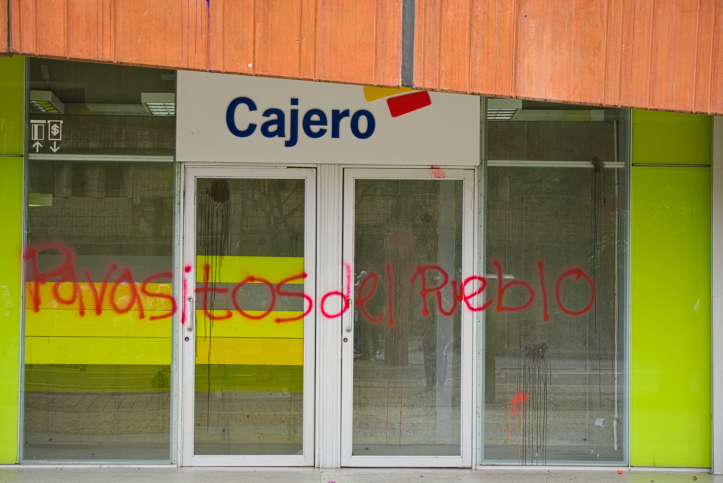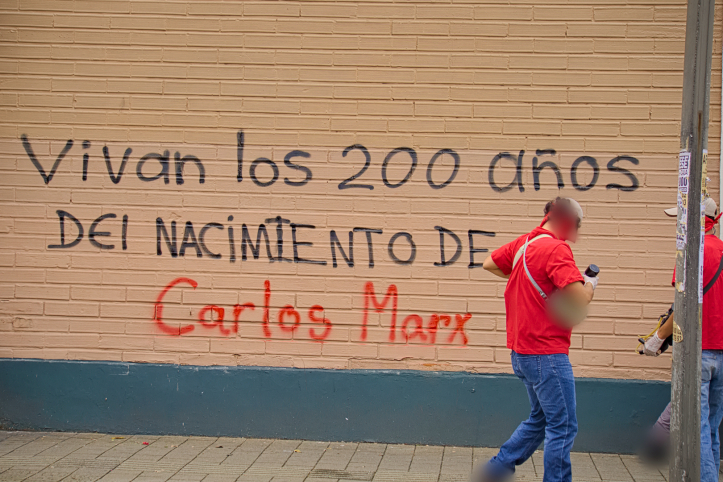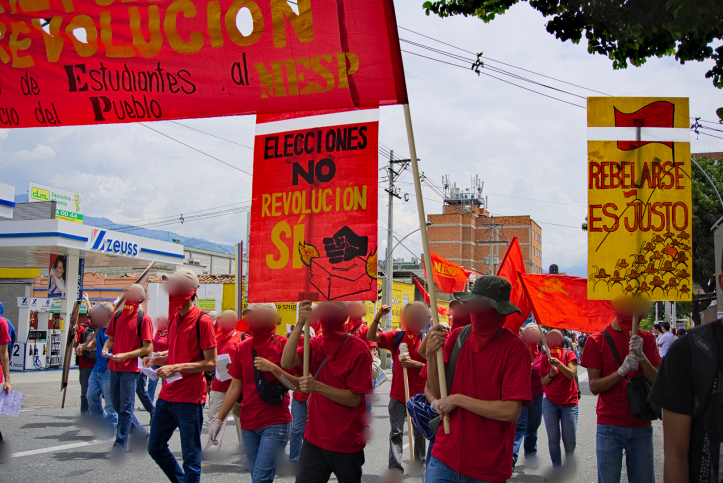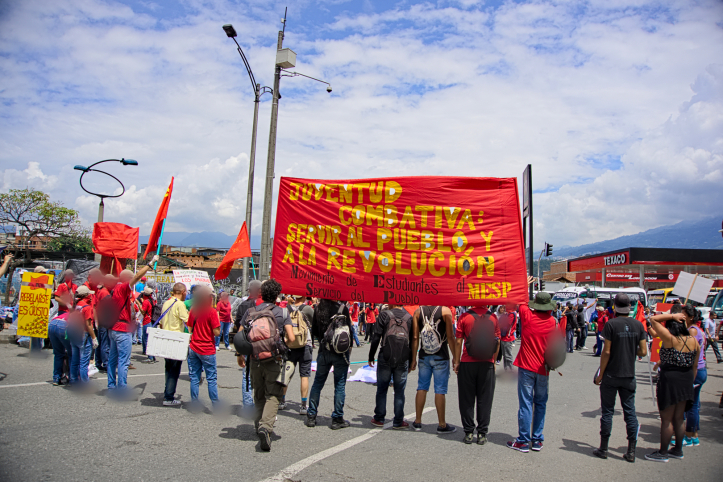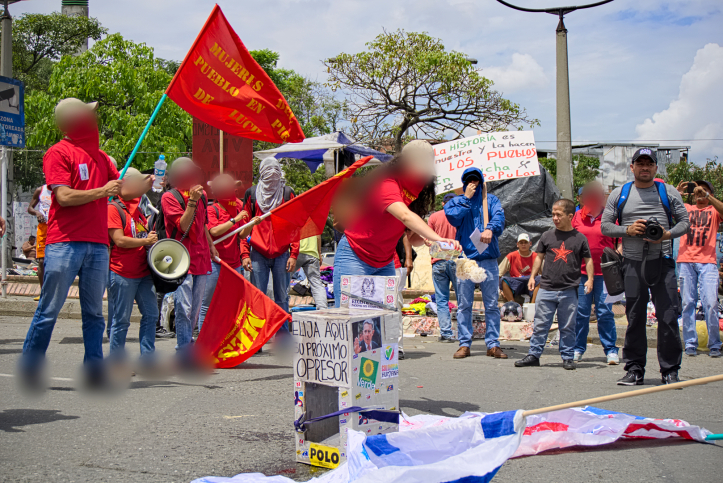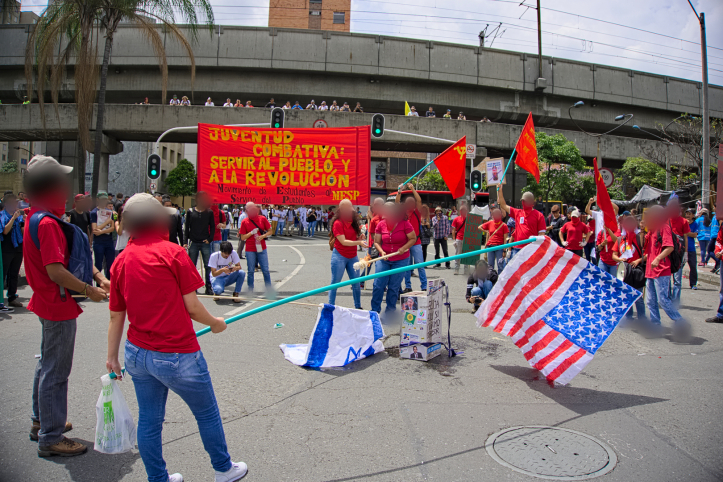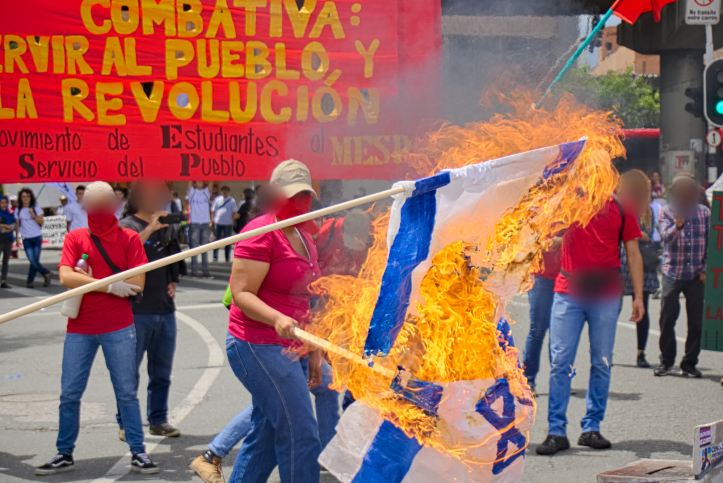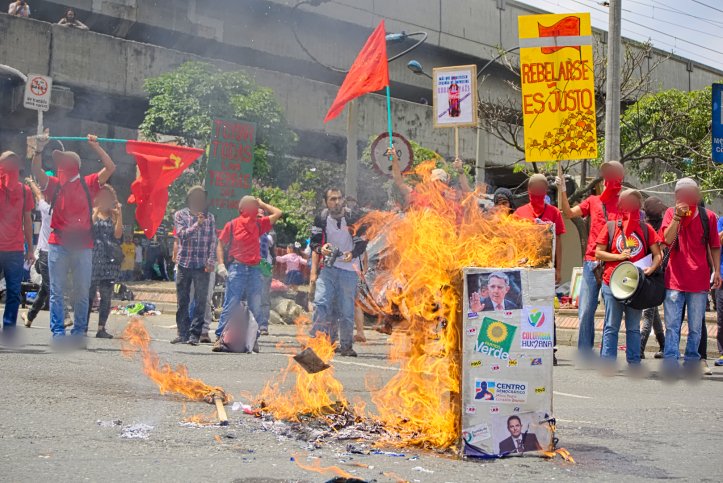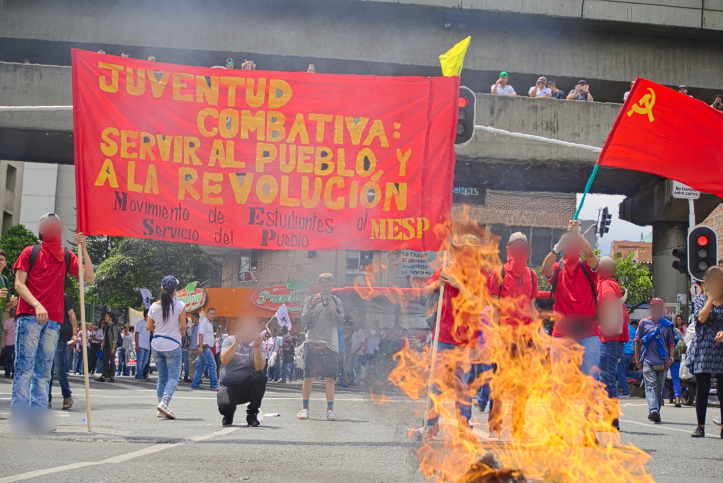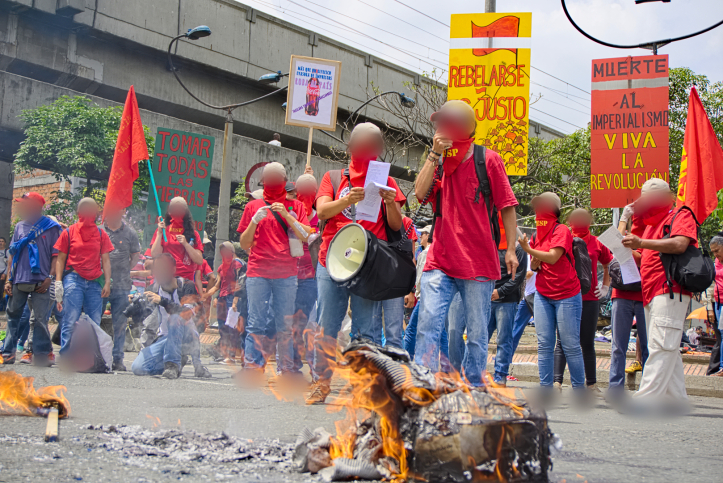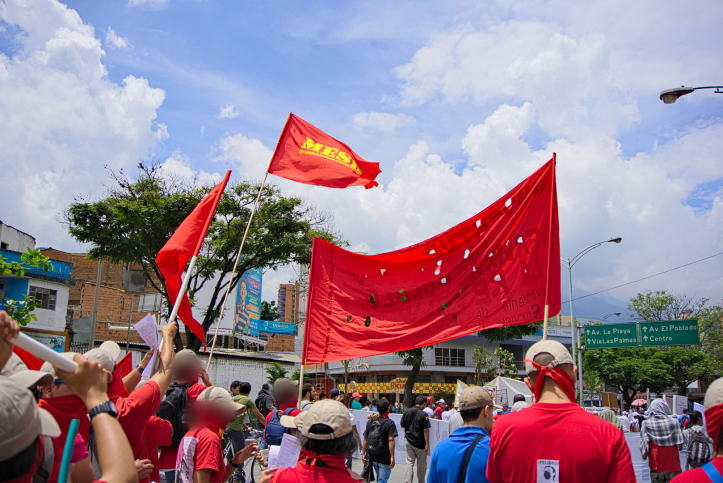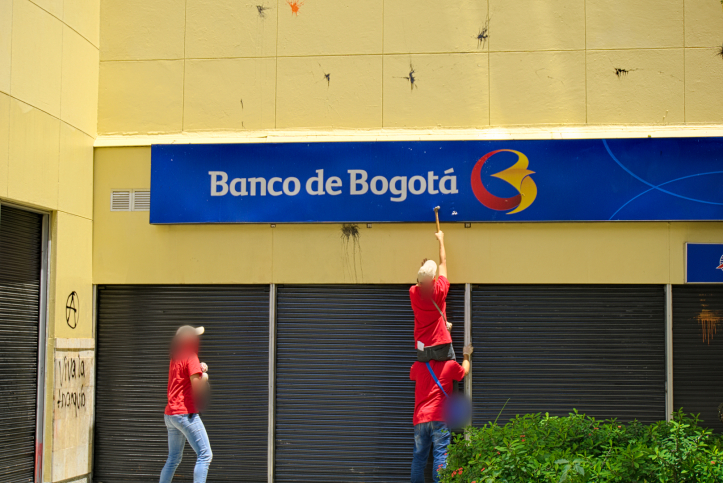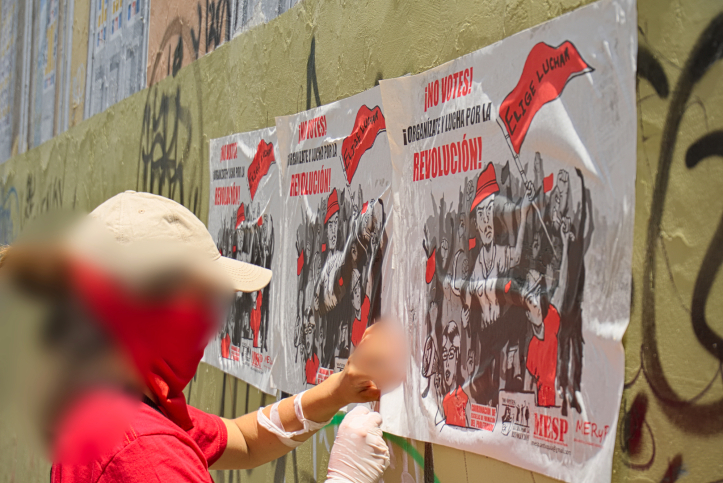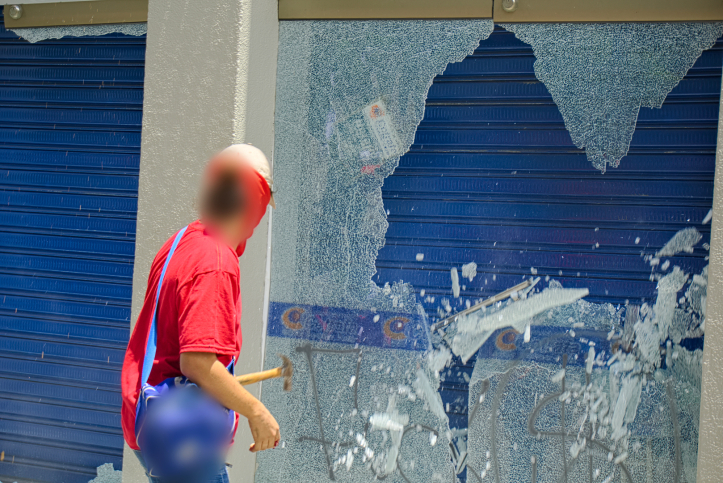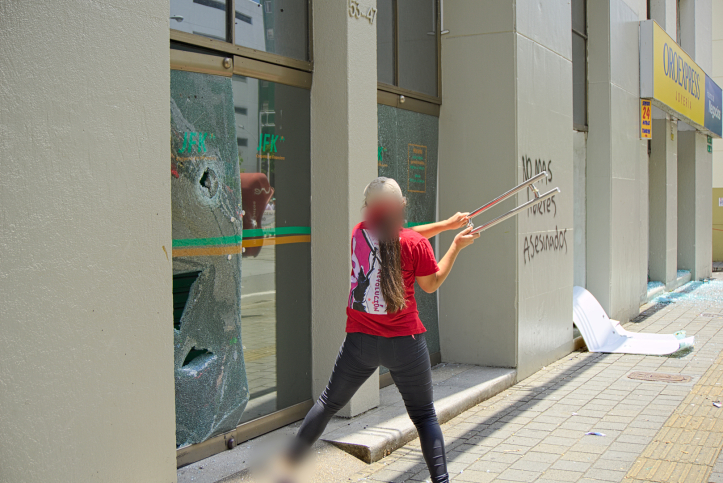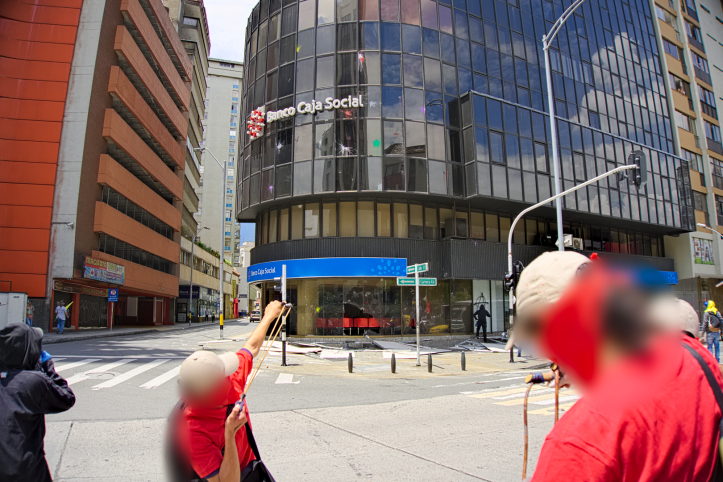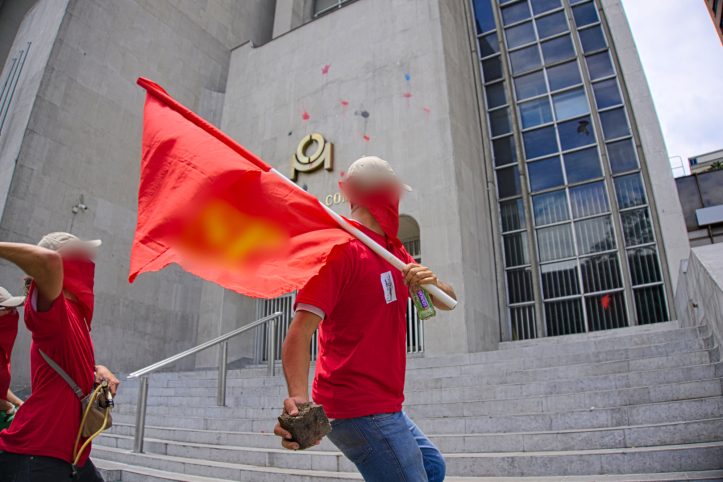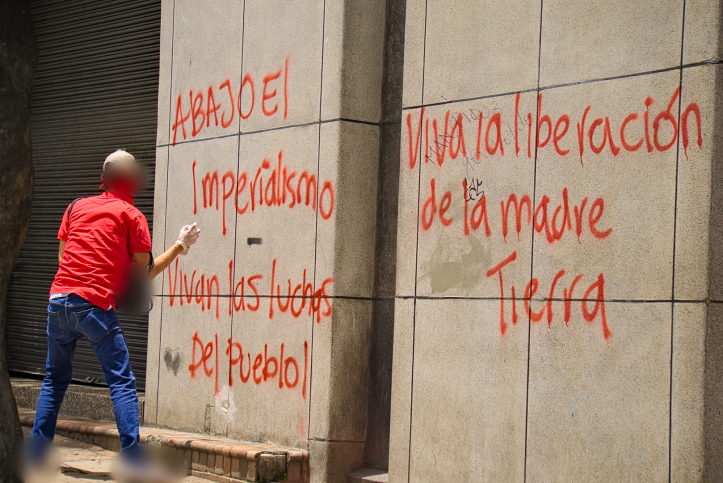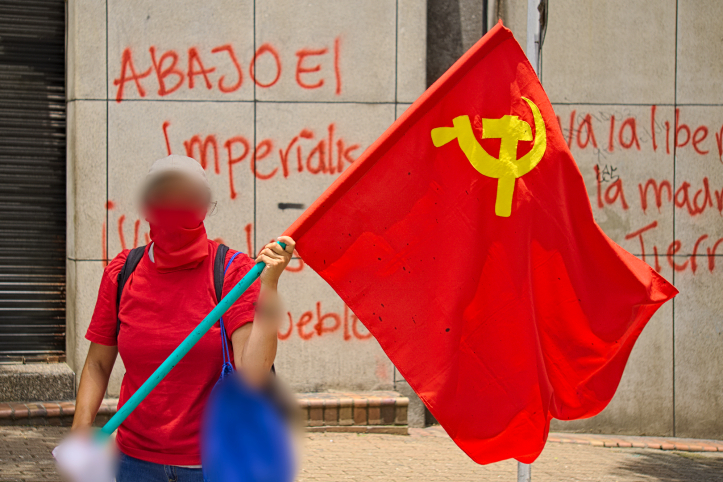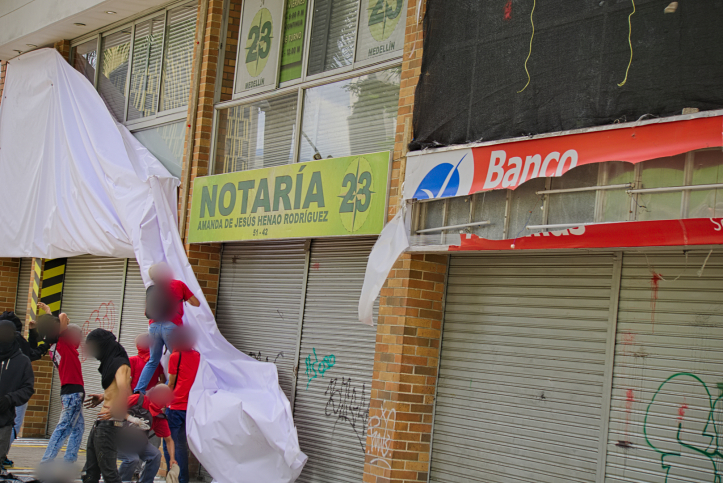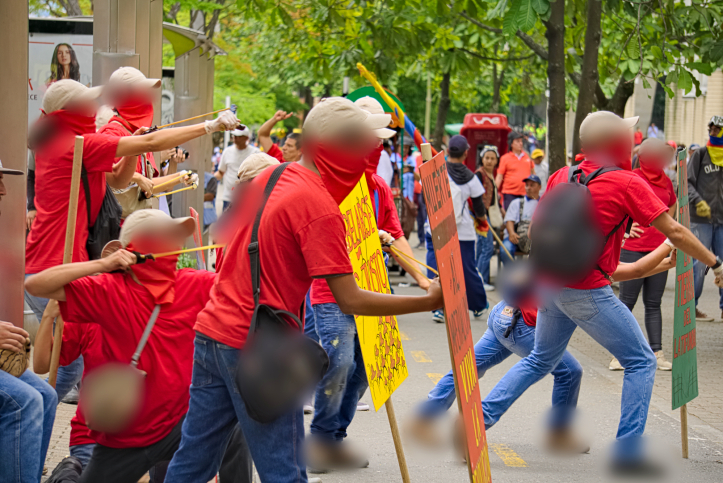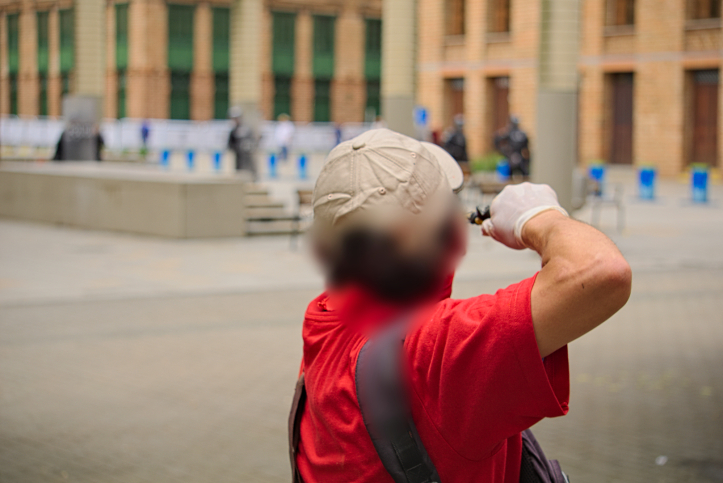 In France the comrades took part on a demonstration with the banner of the campaign of the 200 years of Karl Marx birthday and also took part on the combative demonstrations.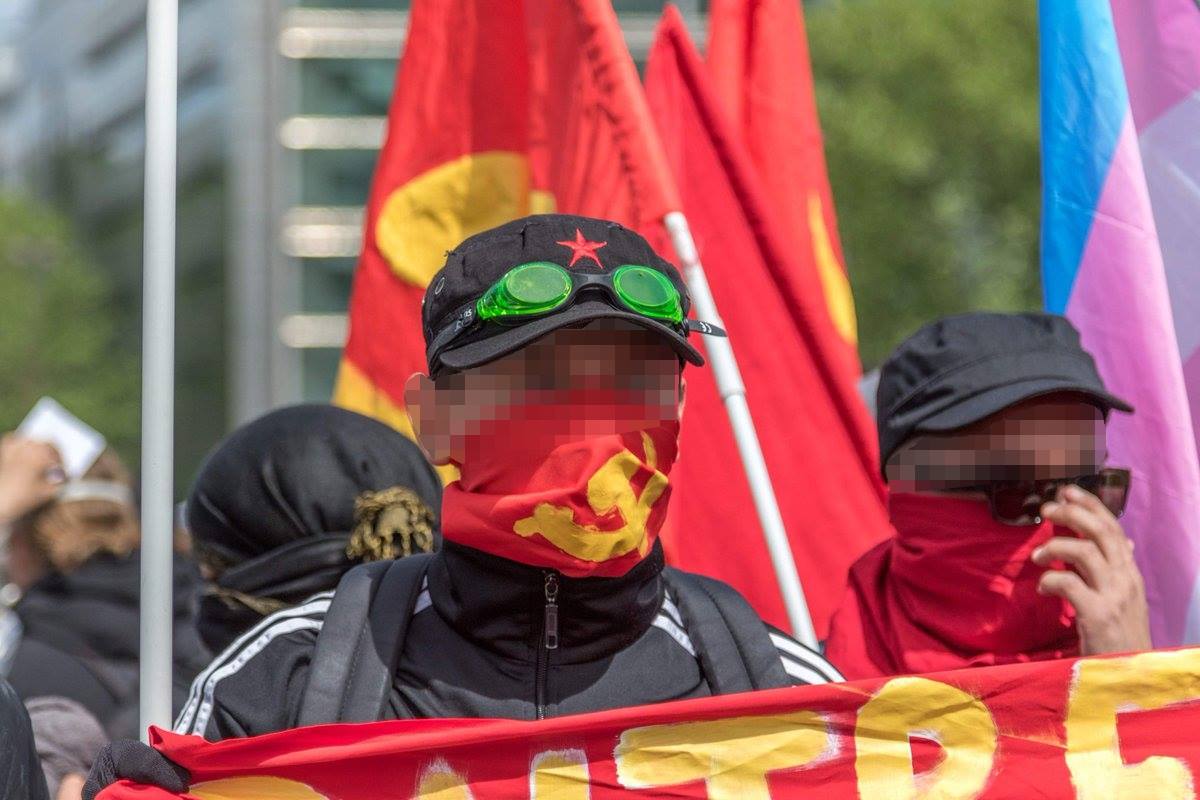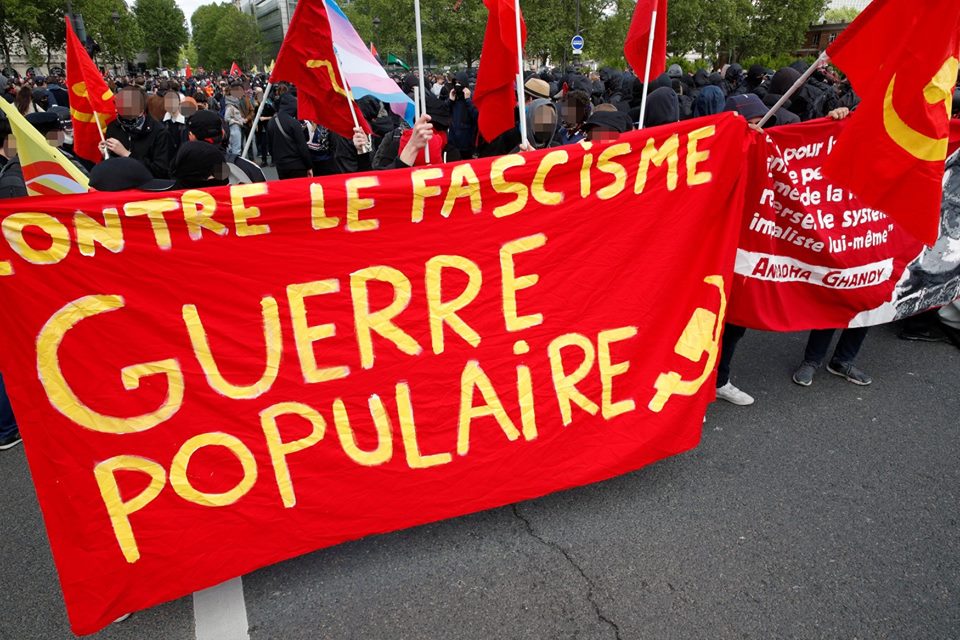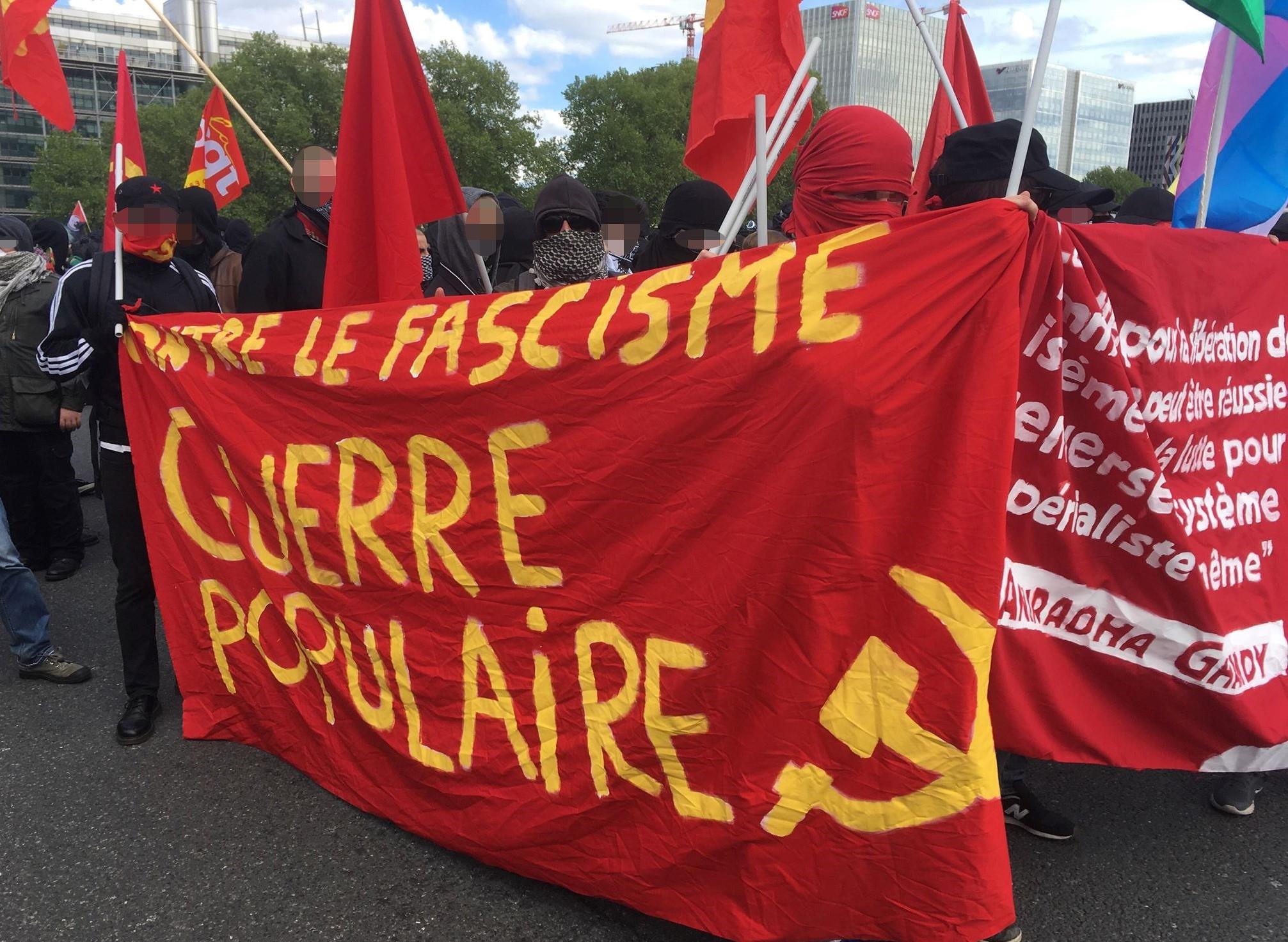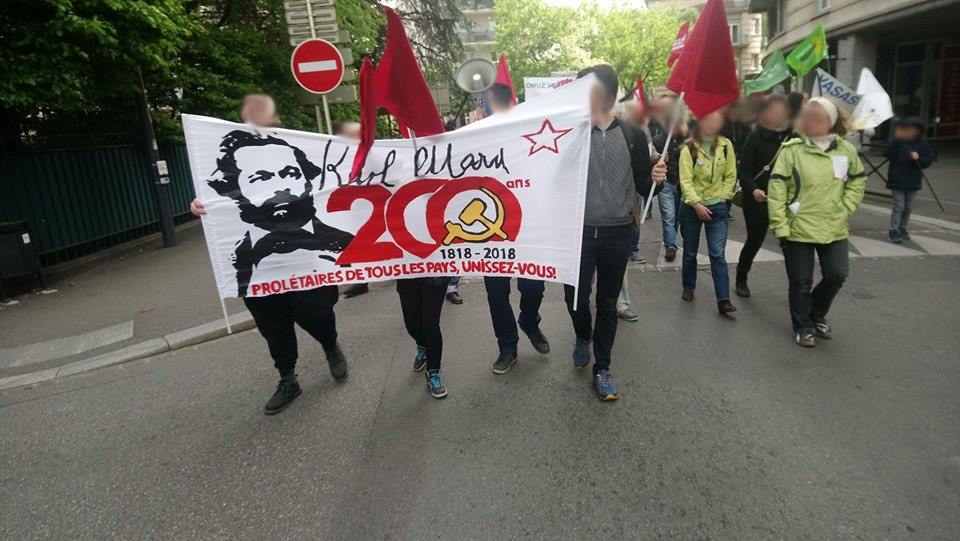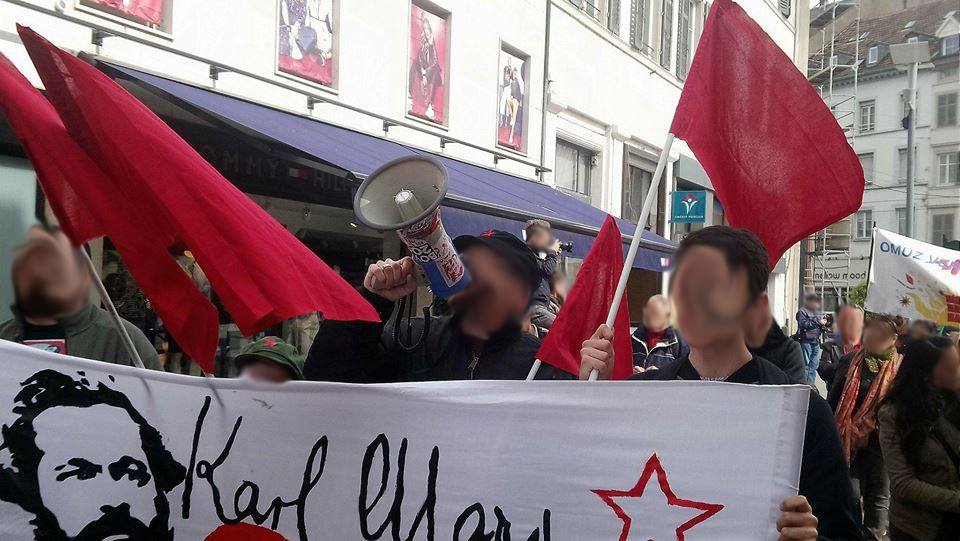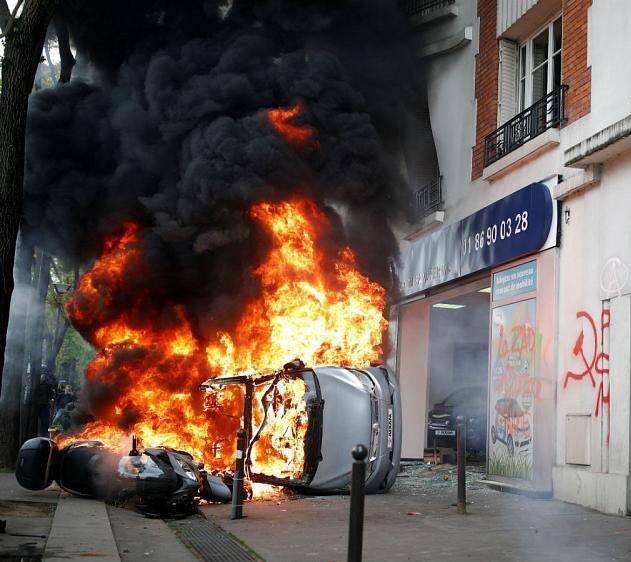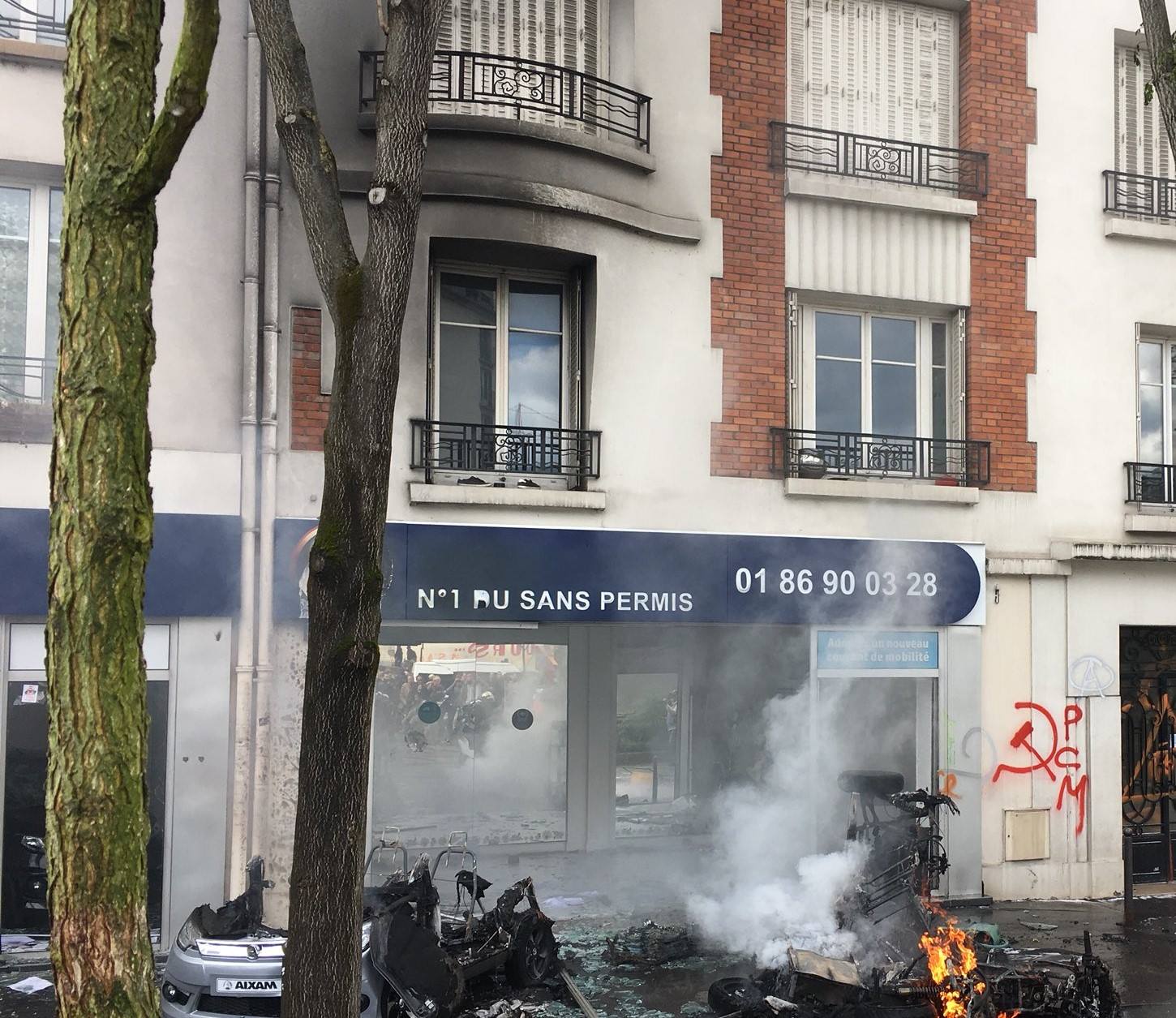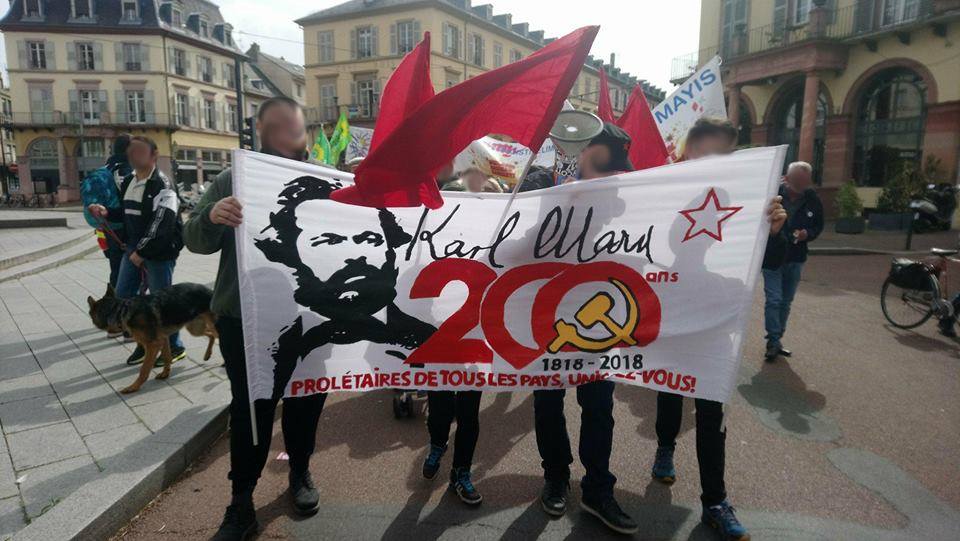 In Sweden the comrades took part at a demonstration as well.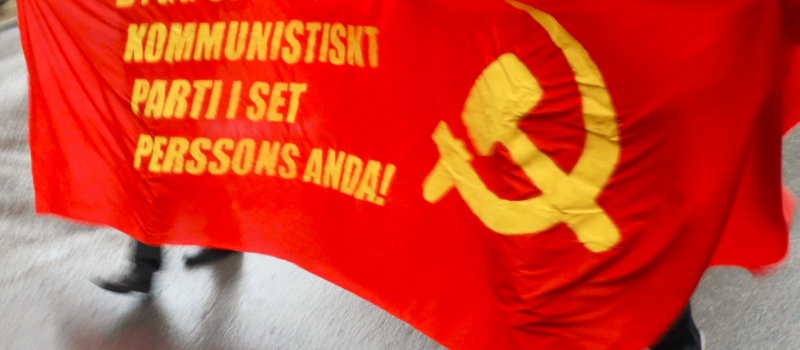 We already reported on the various actions in Austria.



In Canada the comrades did a combative demonstration which directly attacked the cops in the streets of Montreal.



In the USA several Groups of the Red Guards did demonstrations and manifestations, on which the also burned a flag of the USA. In Austin, Texas, the comrades carried a banner with the spanish slogan "Que Tenemos? Nada! Que Queremos? Todo!" (What do we have? Nothing! What do we want? Everything!)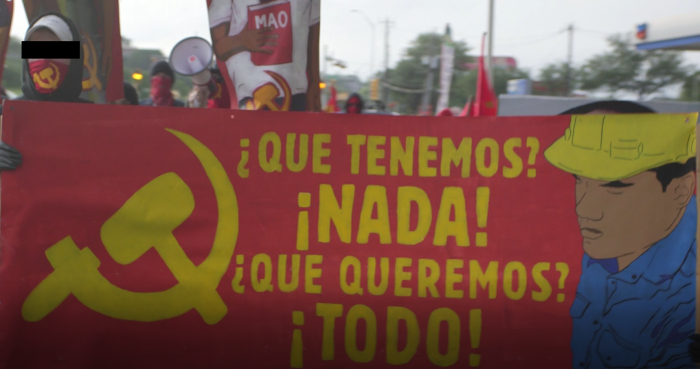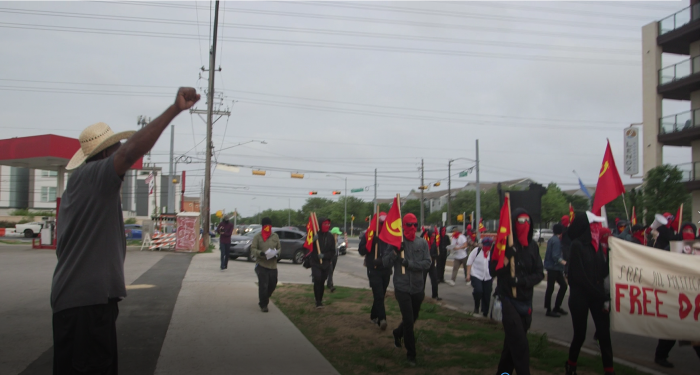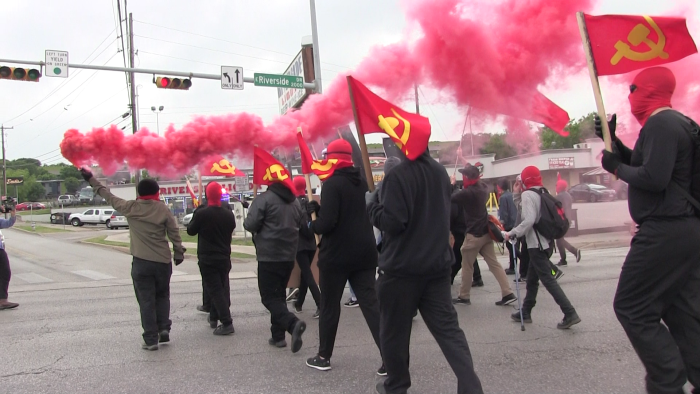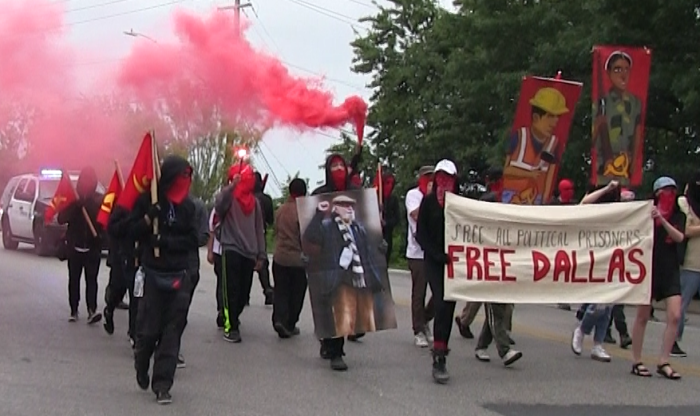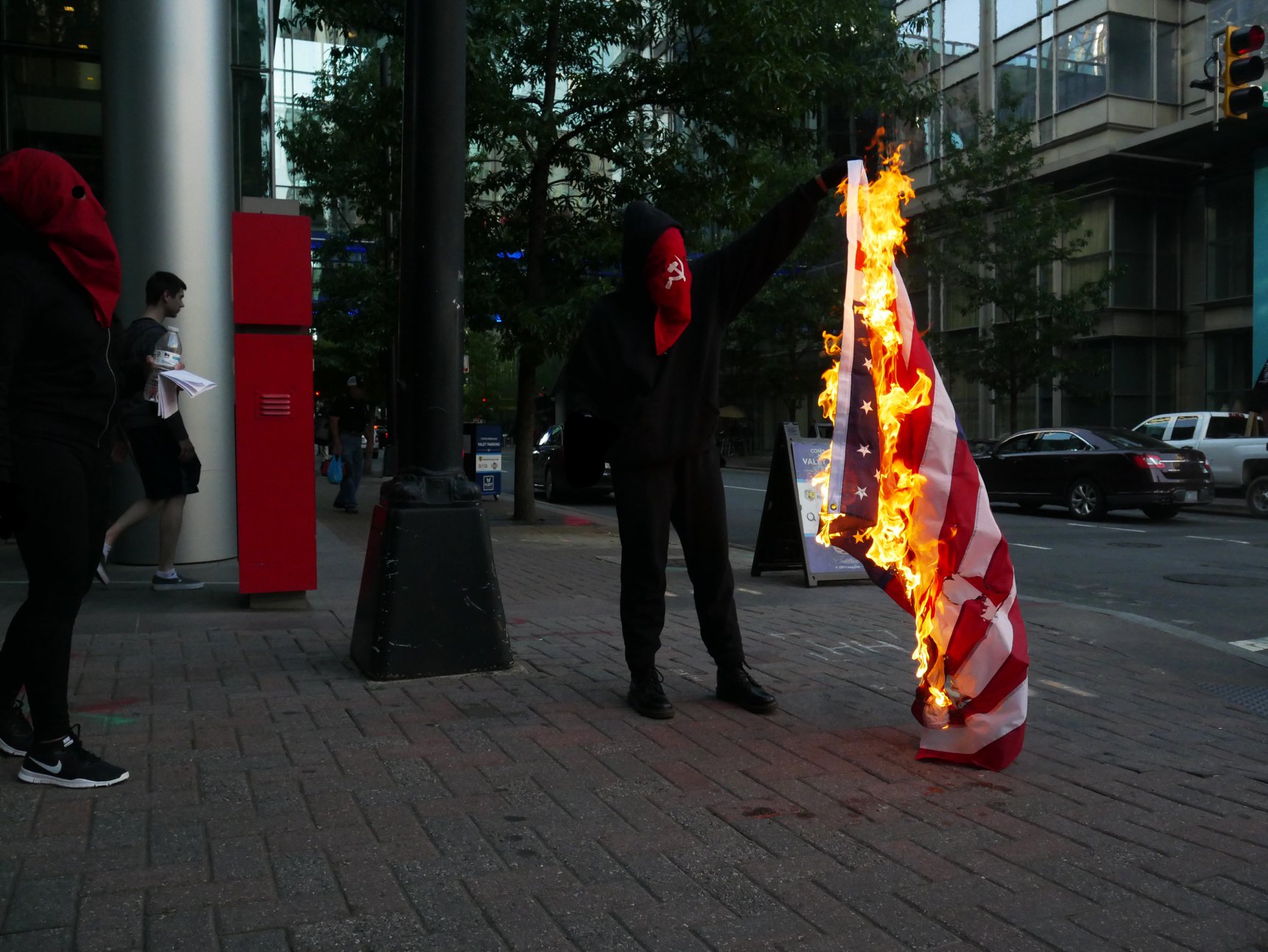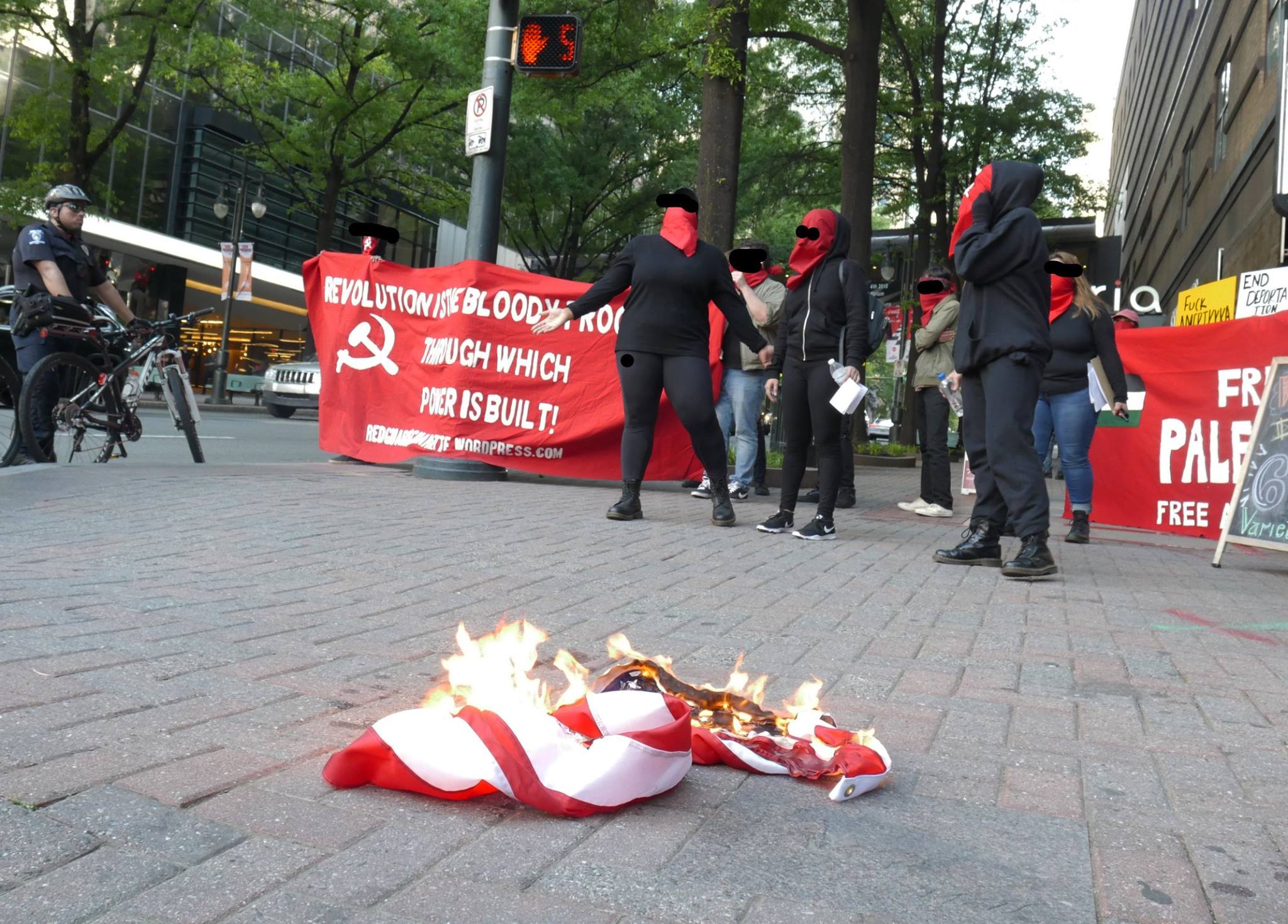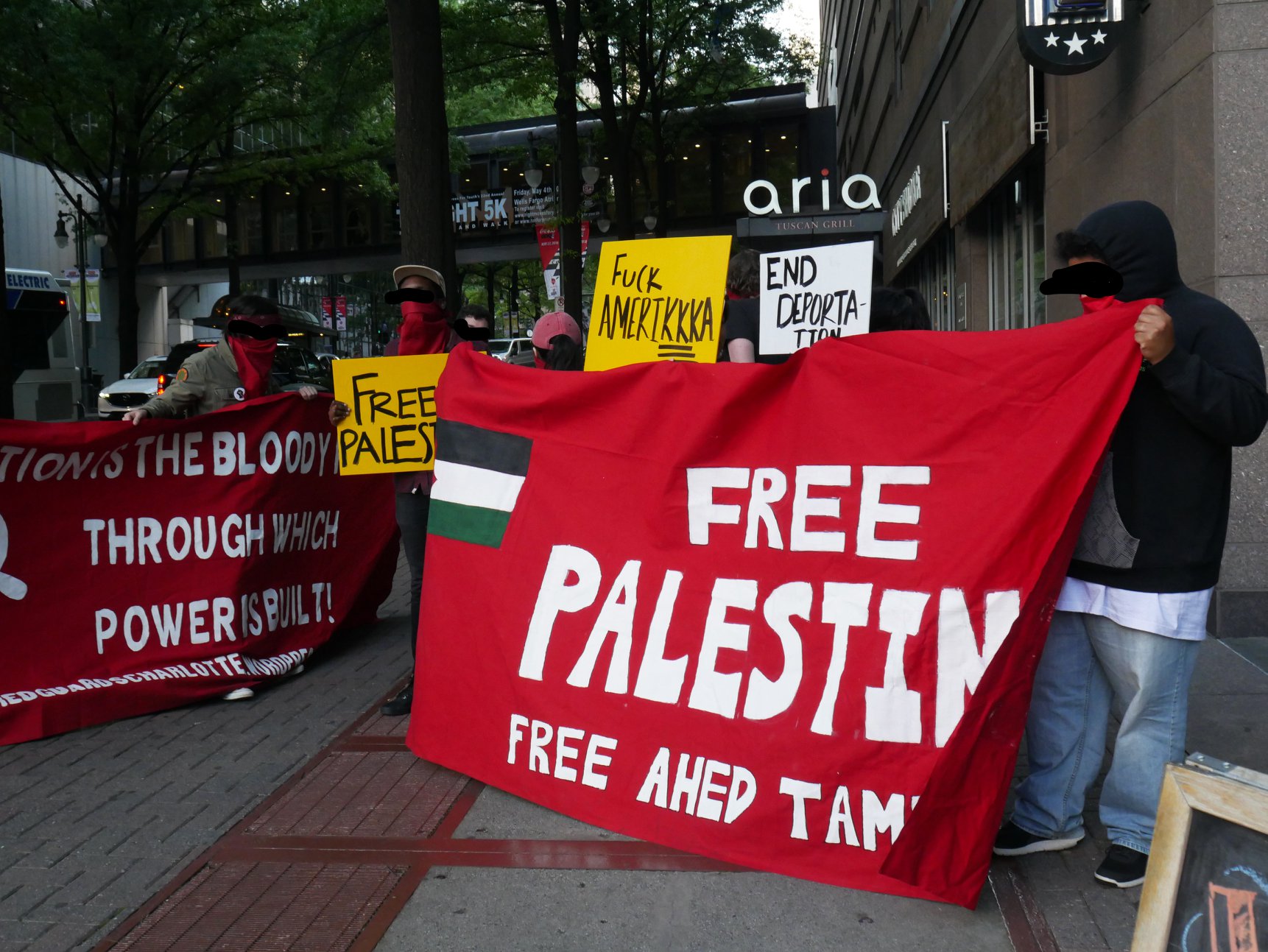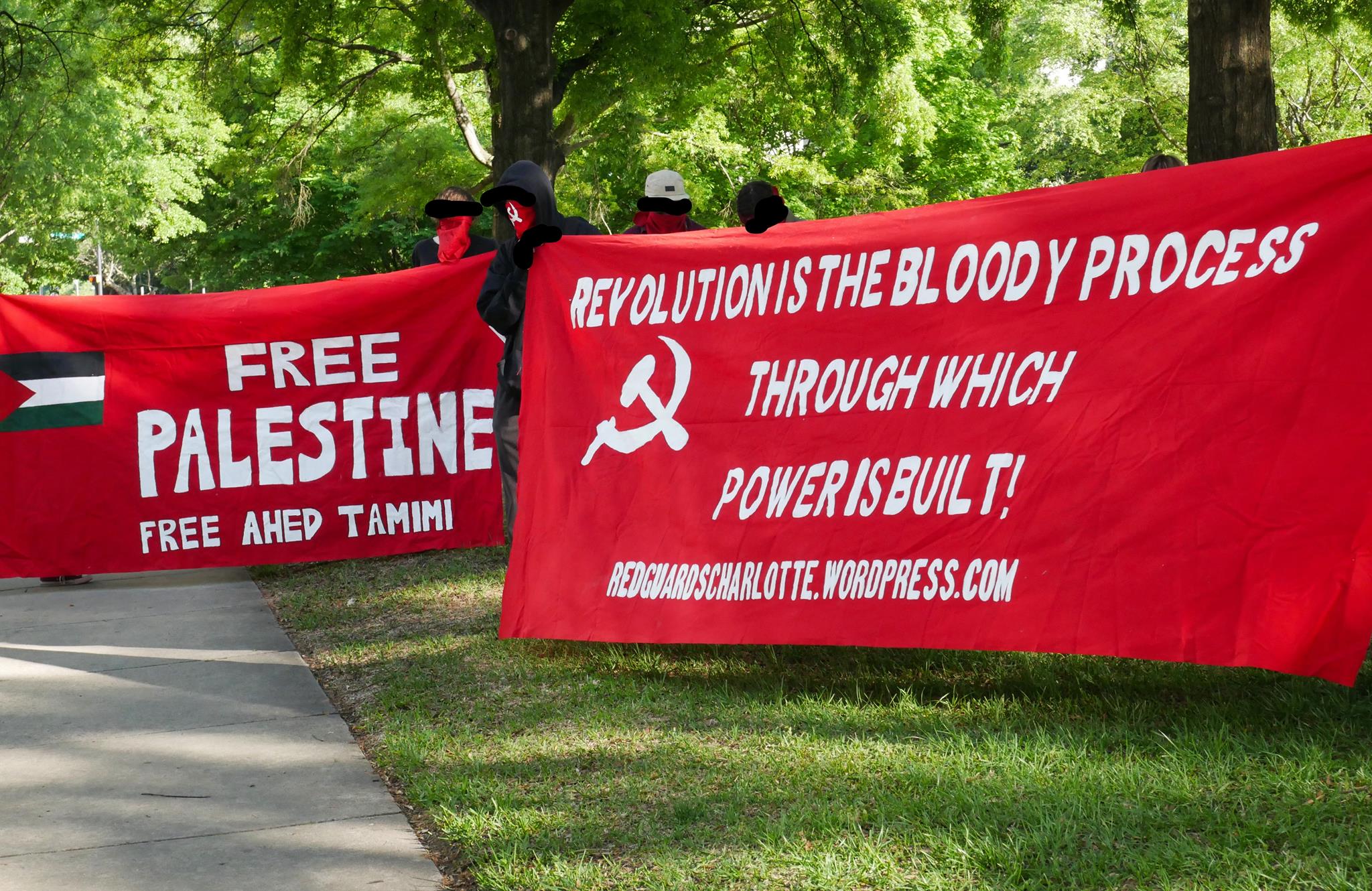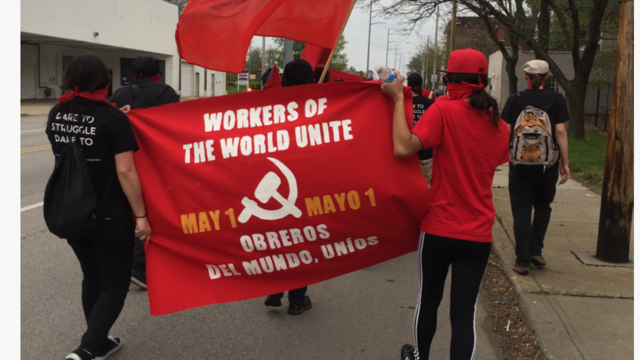 Bremen: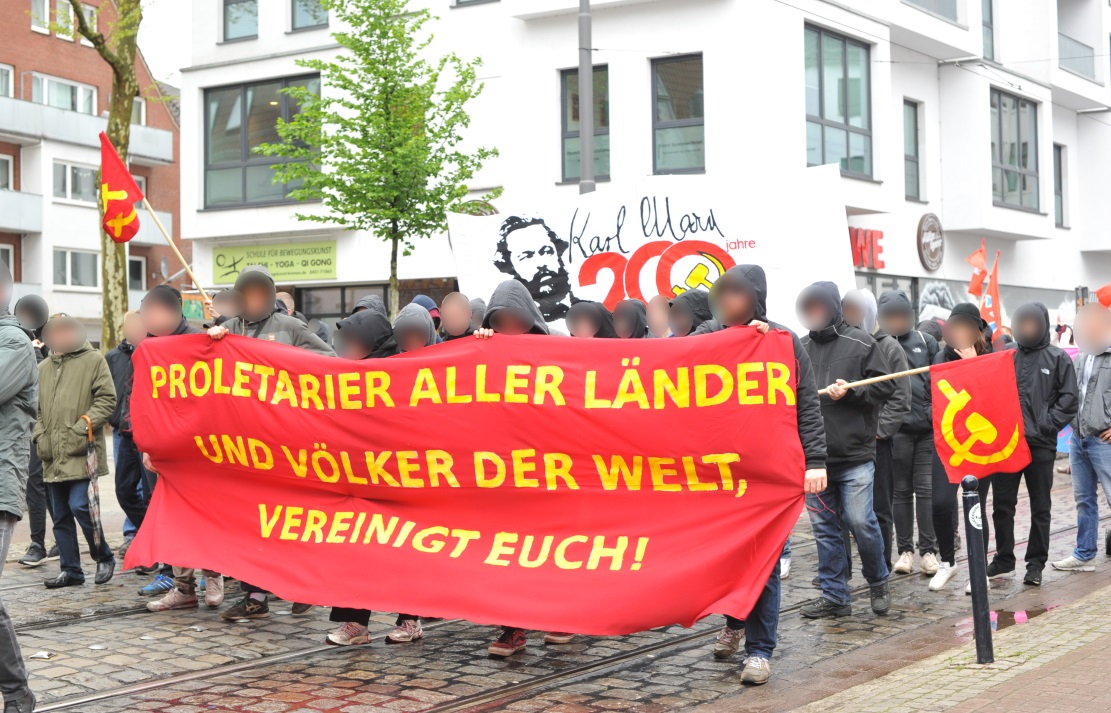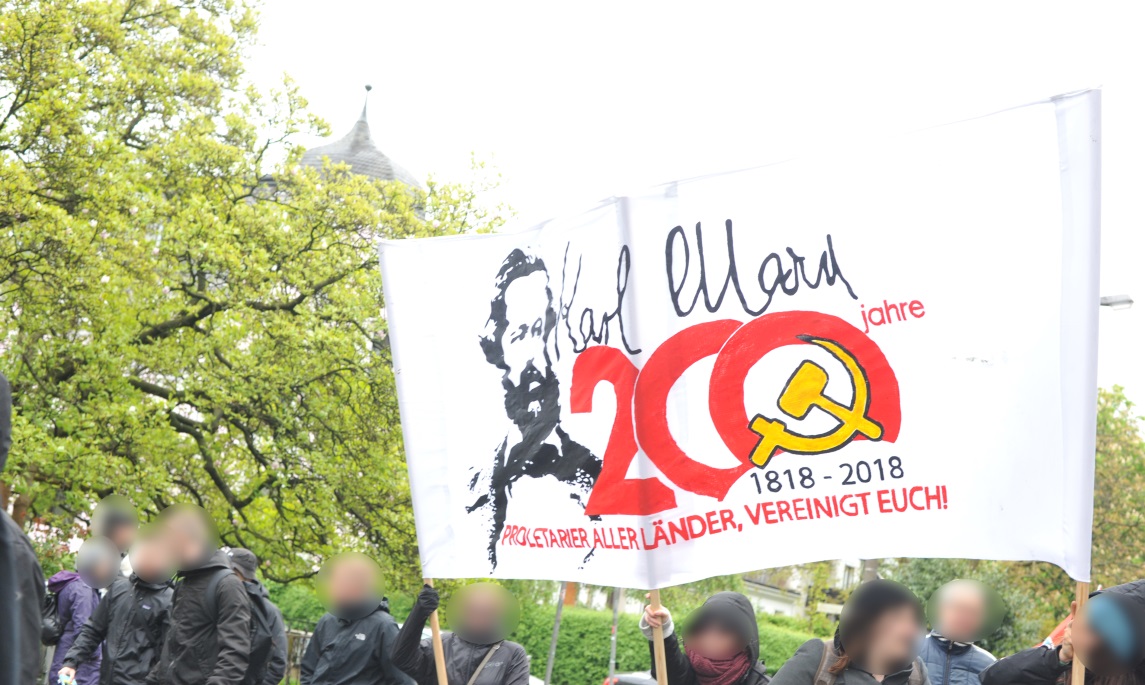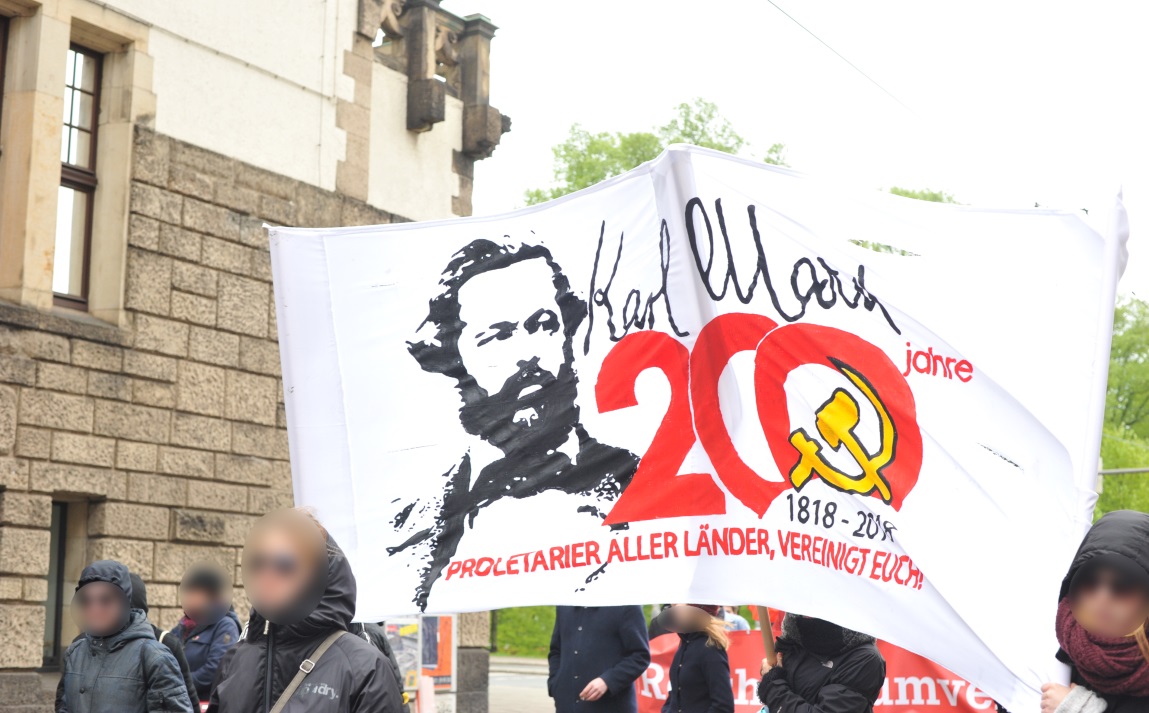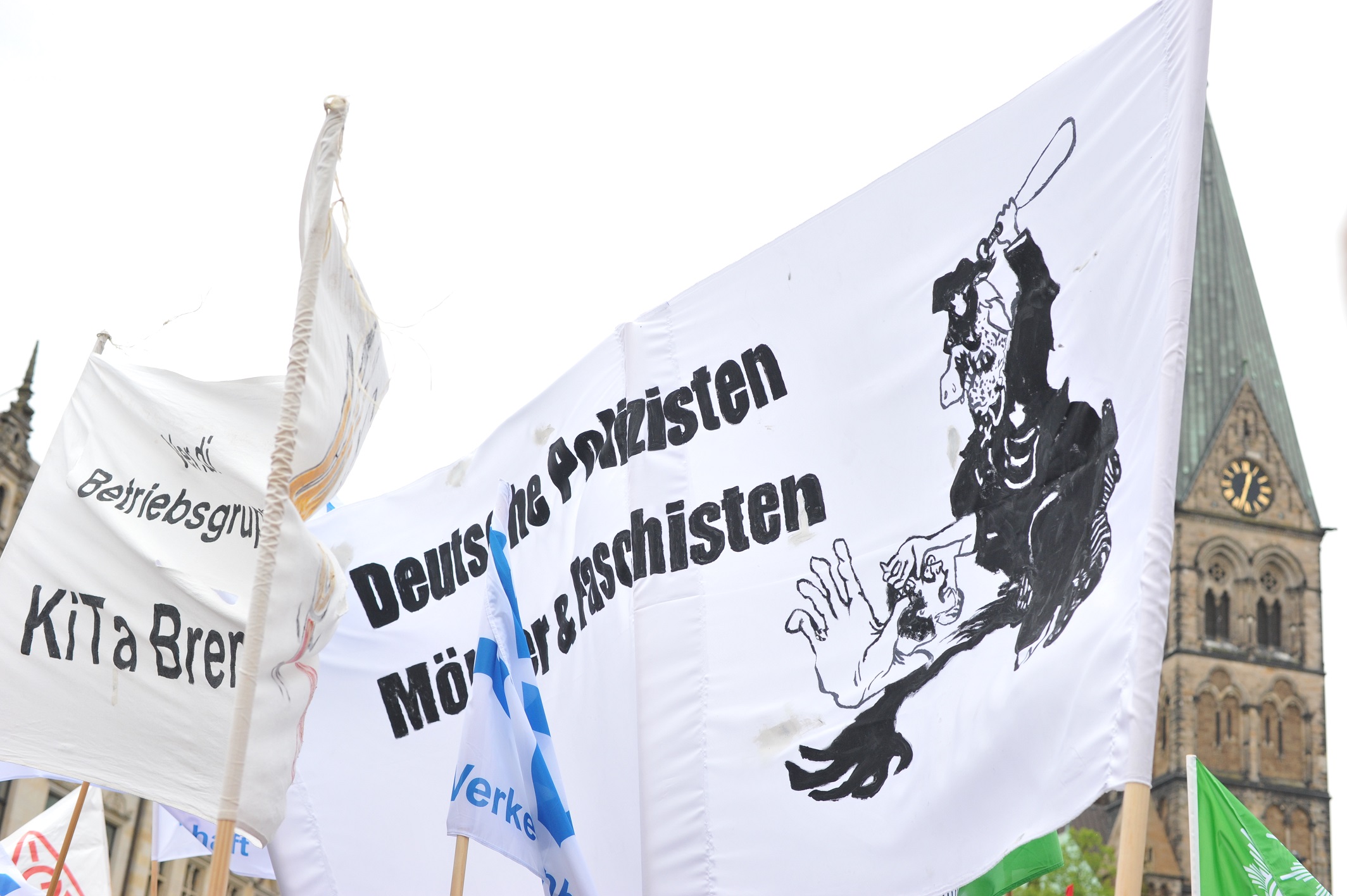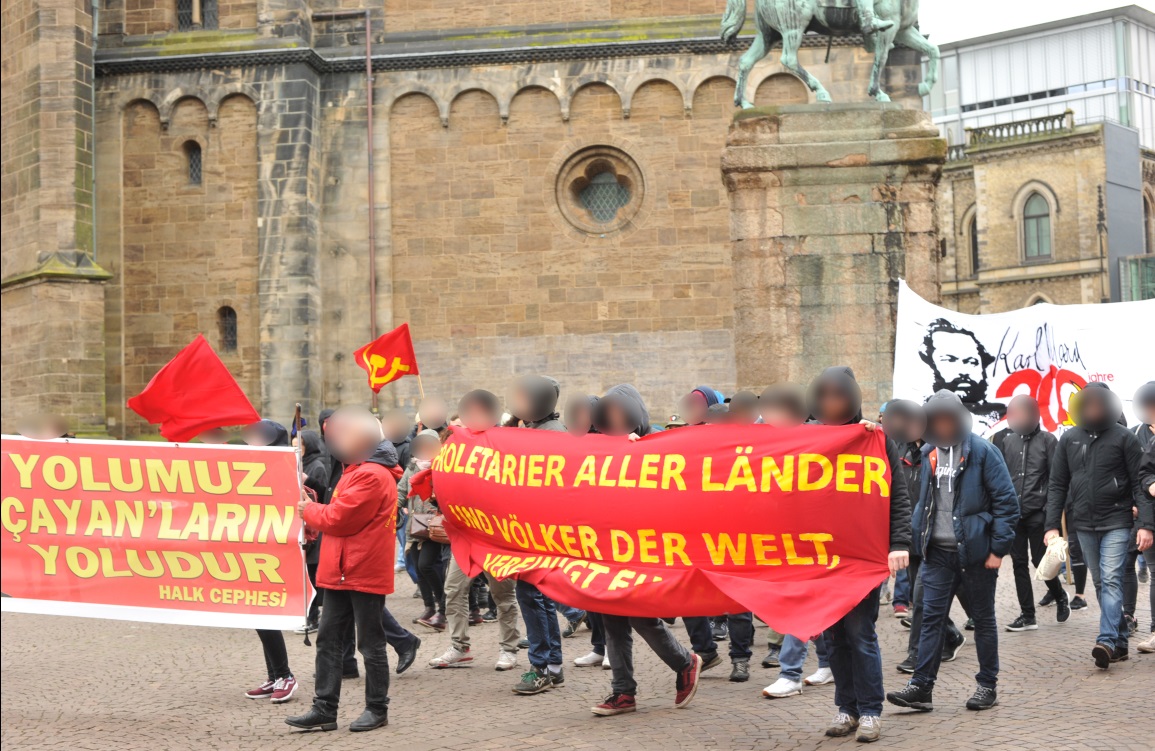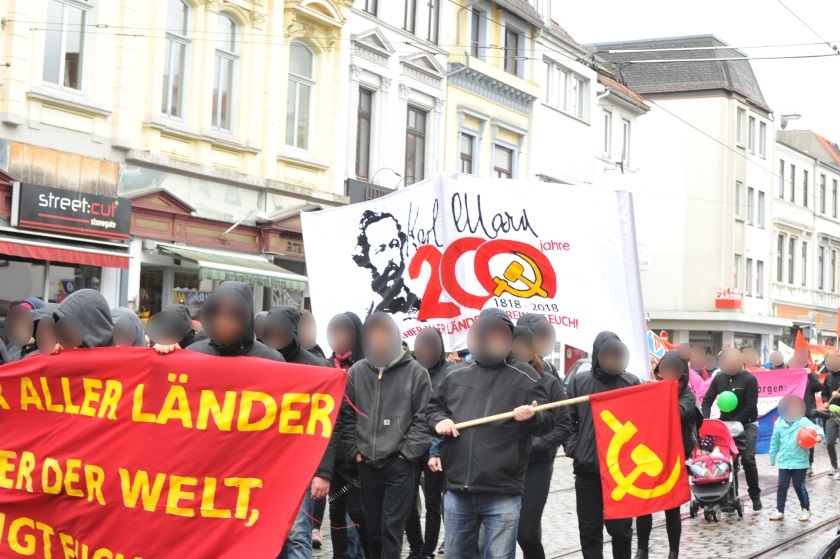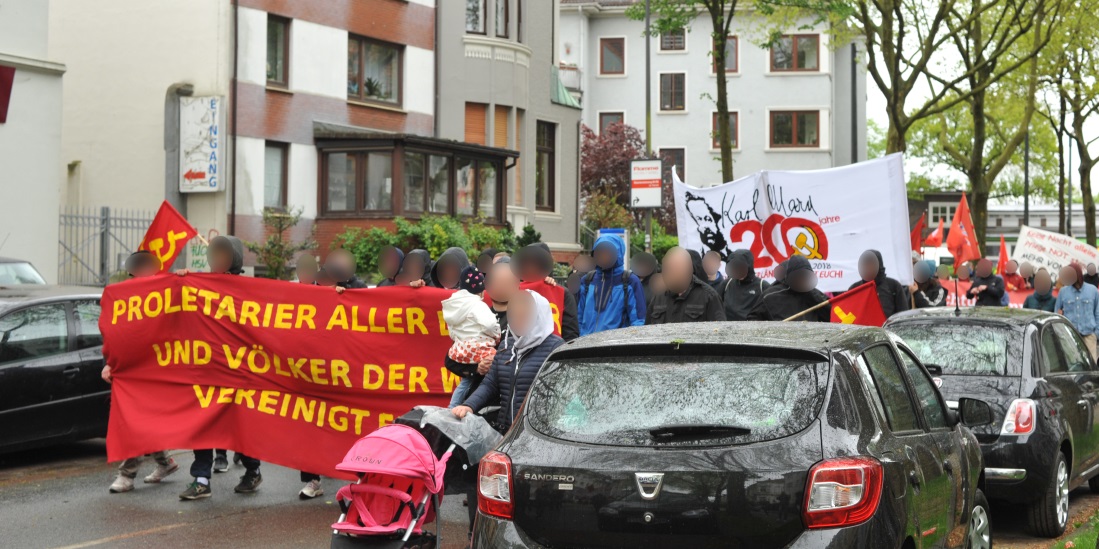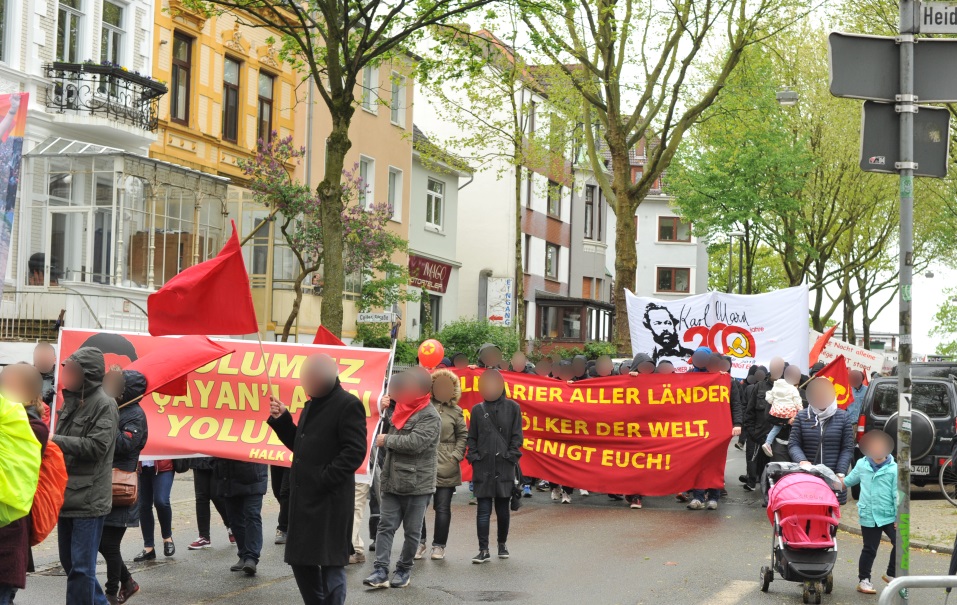 Berlin: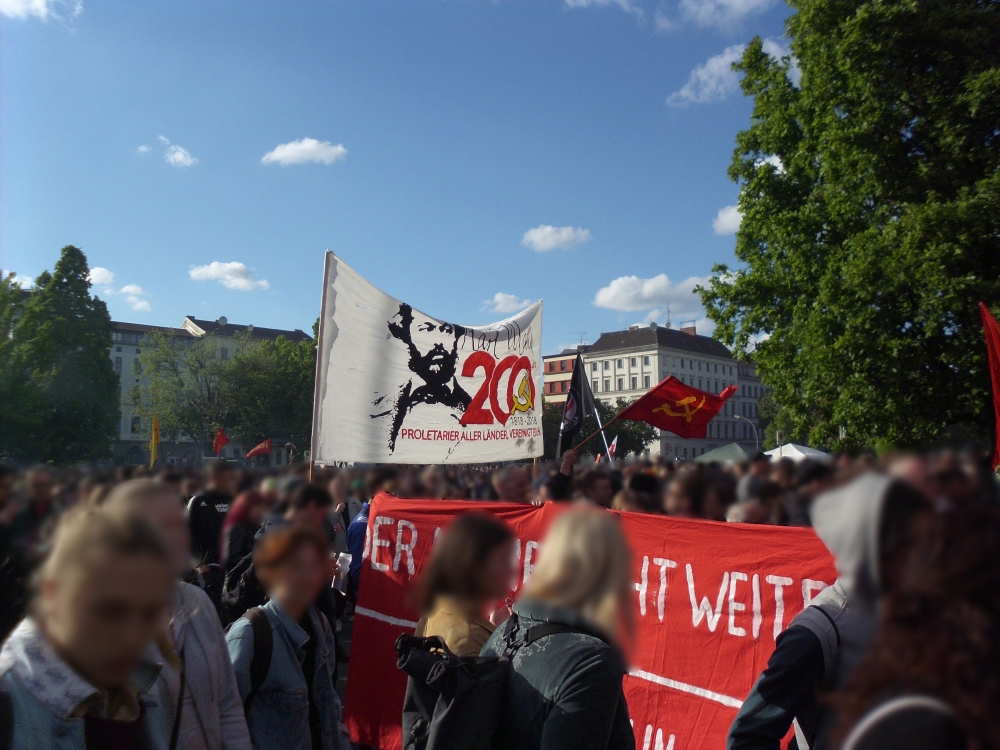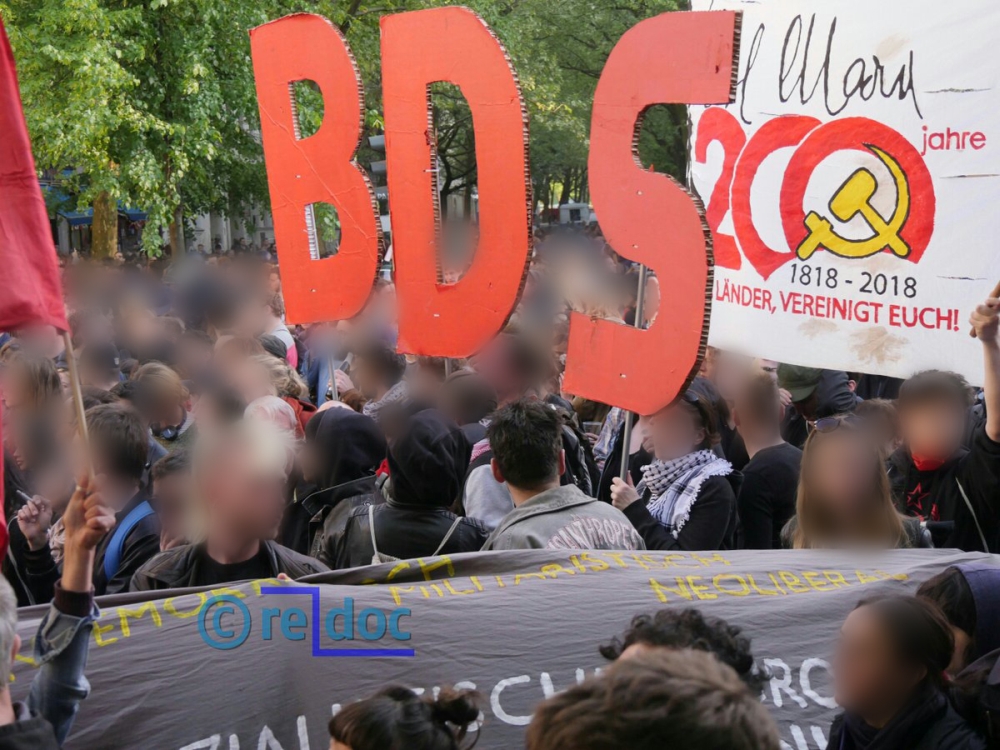 Jena/Weimar: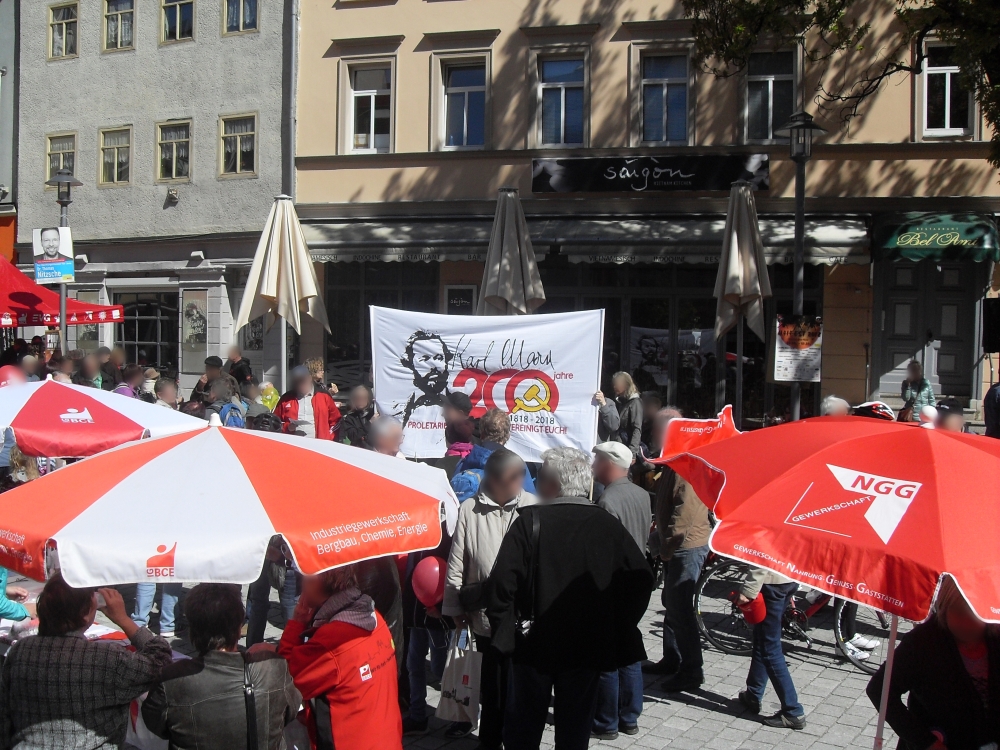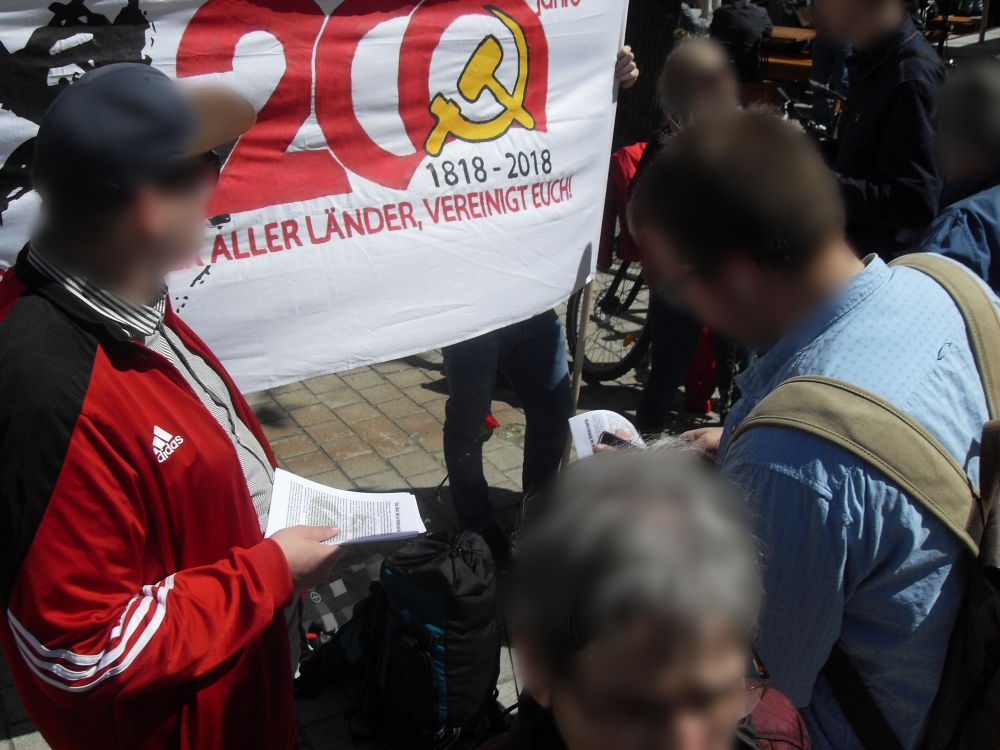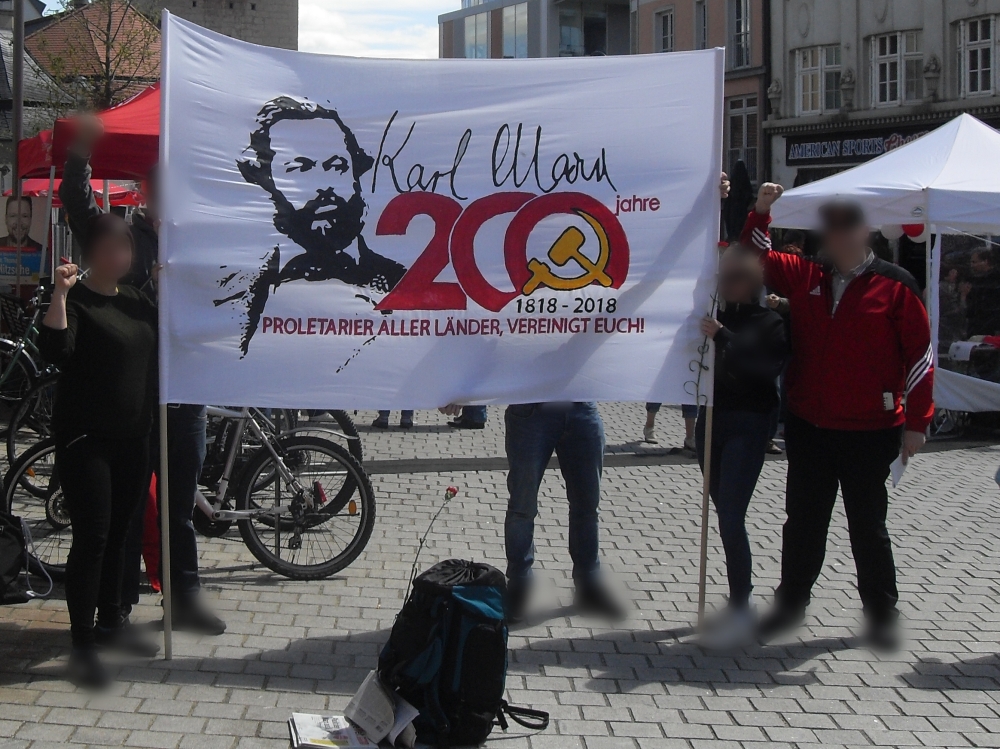 Mobi in Hamburg: